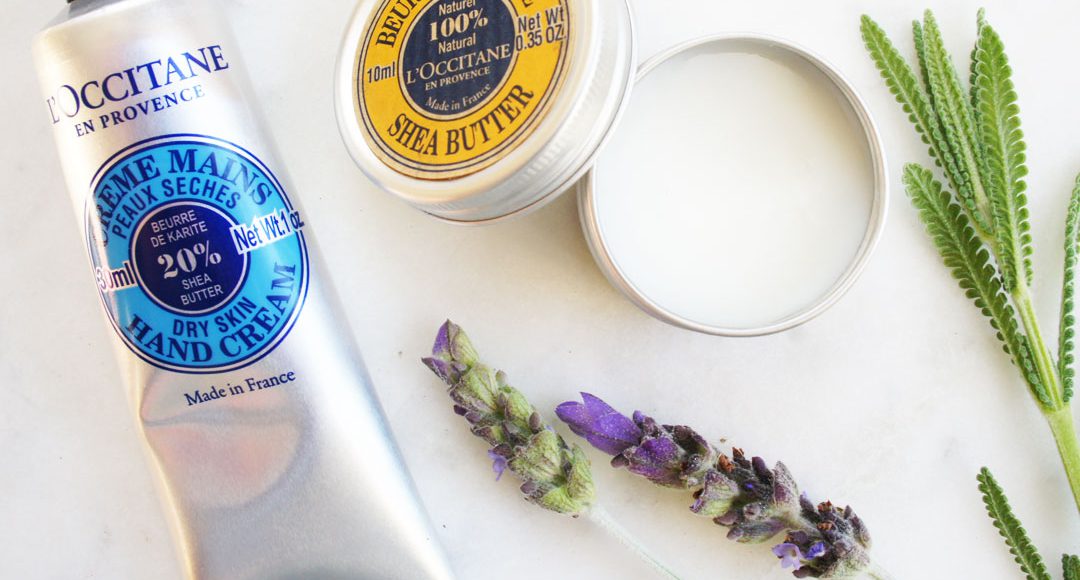 HI, 
In winter, our hands are exposed to dehydration, damage and irritations. Is there anything we could do about it? Yes, bt gloves on their own will not suffice. A significant element of winter hand care is using a rich and nourishing cream regularly. My personal favourite is the one with Shea butter from L'Occitane.
Shea butter – what is it?
It is a fat extracted from the nut of the African shea tree (Vitellaria paradoxa) and is used in the cosmetics industry for skin- and hair-related products. Natural butter is usually yellow in colour and it has a mild scent. When in contact with the skin, it changes state from solid to liquid. Moreover, Shea butter contains many valuable ingredients, such as fatty acids, vitamins A, E, F. No wonder it is so willingly used by many cosmetic companies.
Shea butter hand cream from L'Occitane
Creams with a high content of greasy ingredients are, in my opinion, the best for winter hand care. One of them is Shea Butter Hand Cream from L'Occitane. Apart from Shea butter, it also includes honey, Almond extract and Coconut oil. All of the components provide 100% protection from frost and low temperatures. The cosmetic not only moisturises the skin but also nourishes, protects and conditions it. L'Occitane hand cream has a rich and thick formula that leaves a protective layer on the surface to shield your hands from cold and damage.
How to use Shea Butter Hand Cream from L'Occitane?
Feel free to use it as every other hand cream. However, keep in mind that the L'Occitane cosmetic has a rich formula so the application can take a bit more time. Also, remember to rub it in the cuticles and nails; this will be a good preparation for a manicure. If you wish to have beautiful and soft hand skin, use a scrub prior to applying the cream. This will also make the skin absorb the formula faster and your hands will be nourishes and well-maintained. Do not forget to apply the cream everytime you want to go out for a winter walk.
How do you take care of your hand in winter? Do you have your favourite methods and cosmetics? Have you tried Shea Butter Hand Cream from L'Occitane?