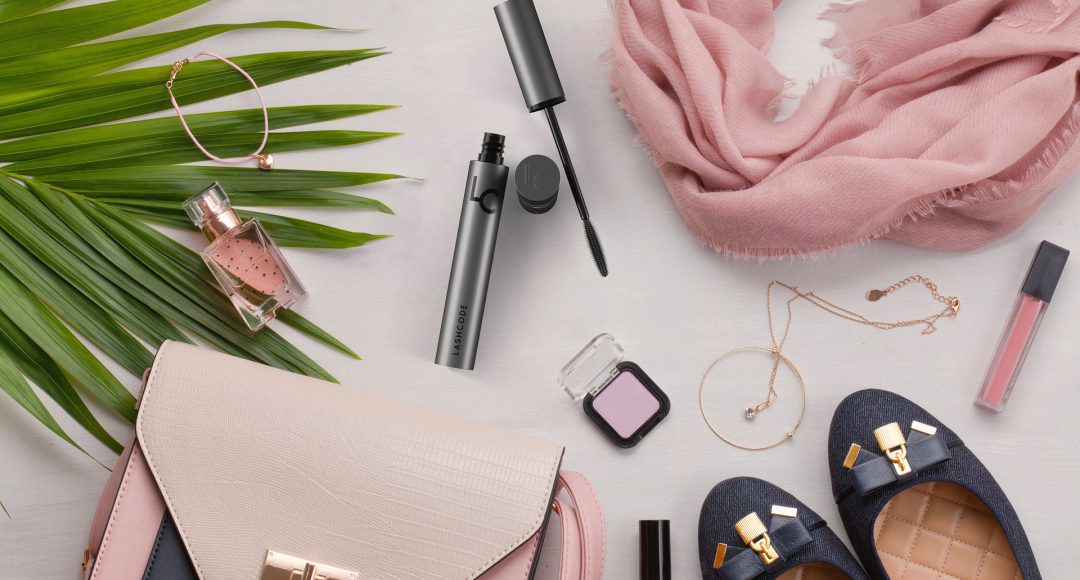 Girls,
another 'in search of an ideal mascara' post. I hope it's also the last one because today's proposal fulfills all of my expectations so far. Curious of the new hit?
I talk about Lashcode – mascara that has recreated my make-up. I happened upon Lashcode while searching for a product that would replace a very expensive disappointment – Lancôme Définicils. This was another time I saw that my lashes and Lancôme cosmetics don't 'see eye to eye'. I'm glad I didn't go for drugstore products and ordered Lashcode instead. You don't risk, you don't win. The risk definitely paid off.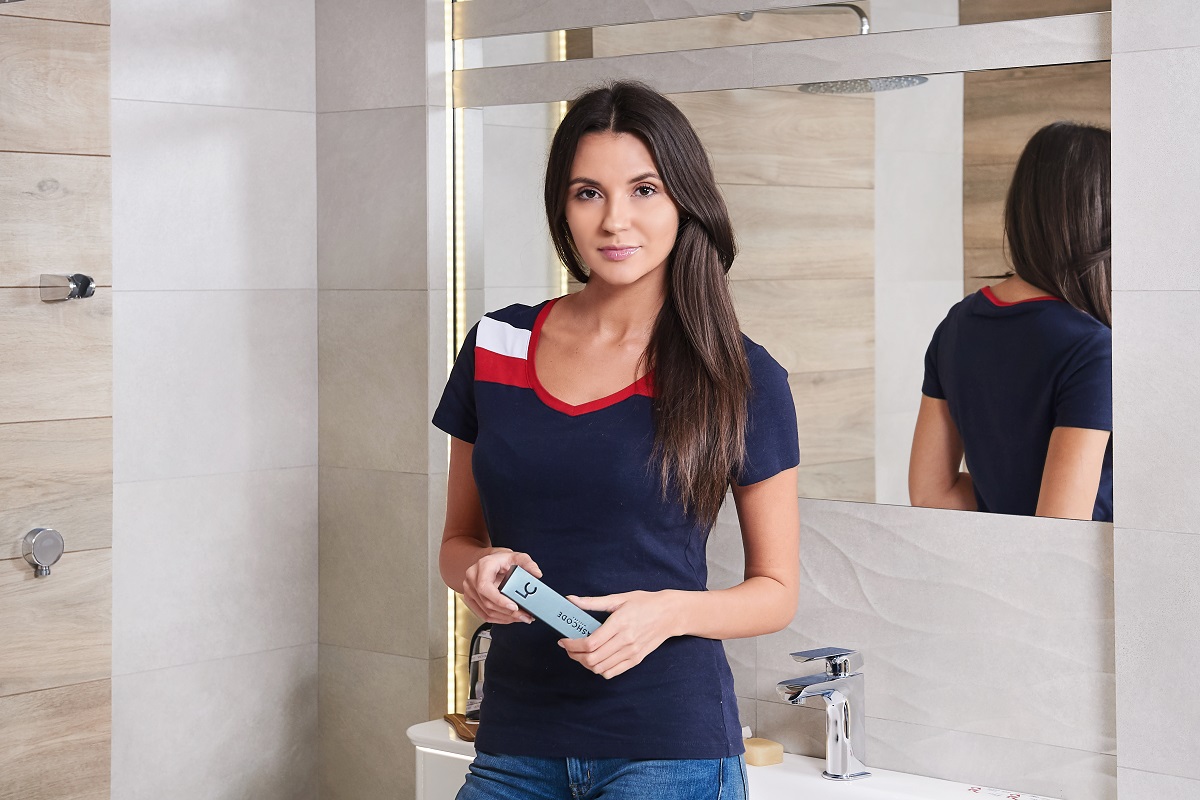 What can I say about Lashcode?
Firstly…
Lashcode mascara really manages both casual and big-night-out make-up. No, it doesn't manage… it rocks! It's available in black color only yet it's the most intense black I've ever seen on my lashes. One layer delivers an incredible eyelash definition.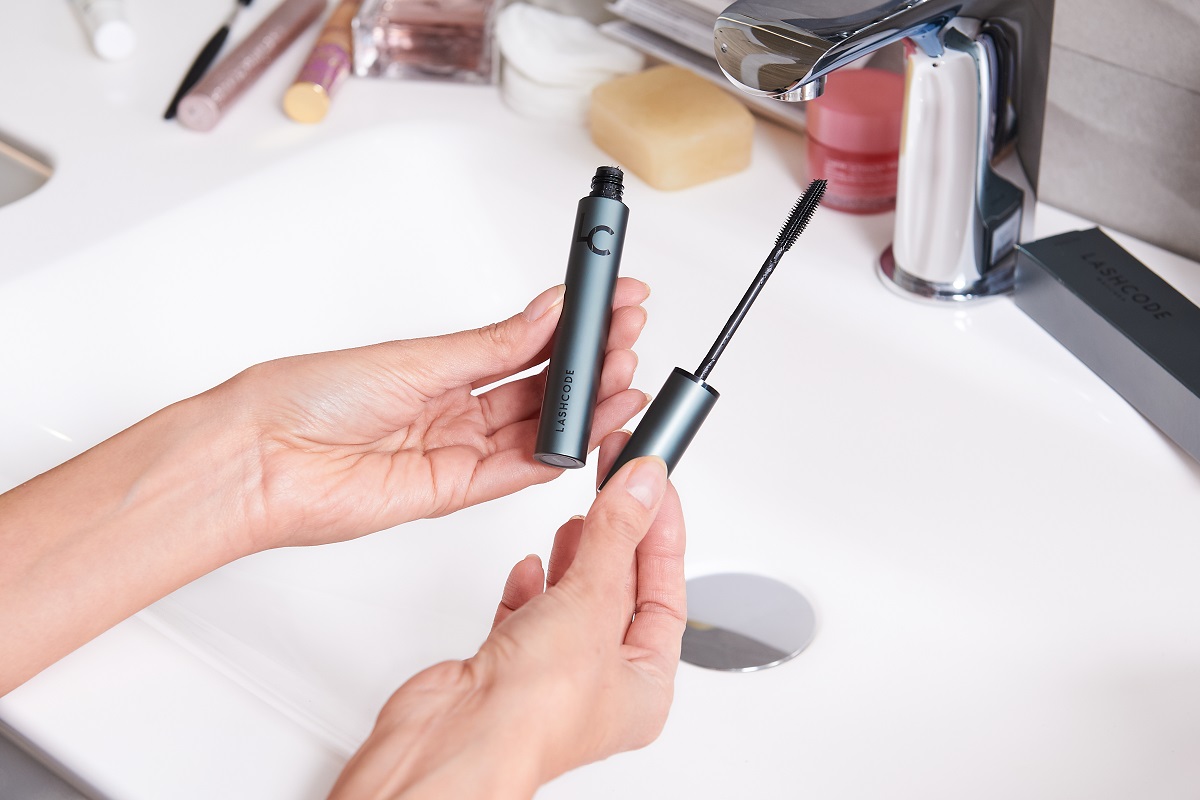 You should reach out for Lashcode whenever you desire to have thickened, fuller, lengthened, defined and healthy eyelashes.
I believe Lashcode provides such make-up thanks to the spiral. It's a small silicone wand made up of bristles that have different sizes – they comb lashes very well, coating them with the amount of mascara for a very expressive yet not exaggerated effect. It's the first mascara that hasn't left my eyelashes sticking together. It lets me paint even the tiniest lashes in the corners of eyes.
What else can I say about Lashcode? It's a very long-lasting mascara that stays untouched even after long hours on hot or rainy days. At first I thought it was a waterproof cosmetic as it's so long-wear. I was wrong – if it was a waterproof product, it wouldn't be so easily removed with a regular micellar water.
Secondly…
I must mention that Lashcode isn't only a mascara. It's the support for eyelashes. The first mascara I've had including so many conditioning substances that are essential for the appropriate eyelash growth and keeping lashes in shape. An everyday eyelash care without giving up make-up – it's a brilliant option for me.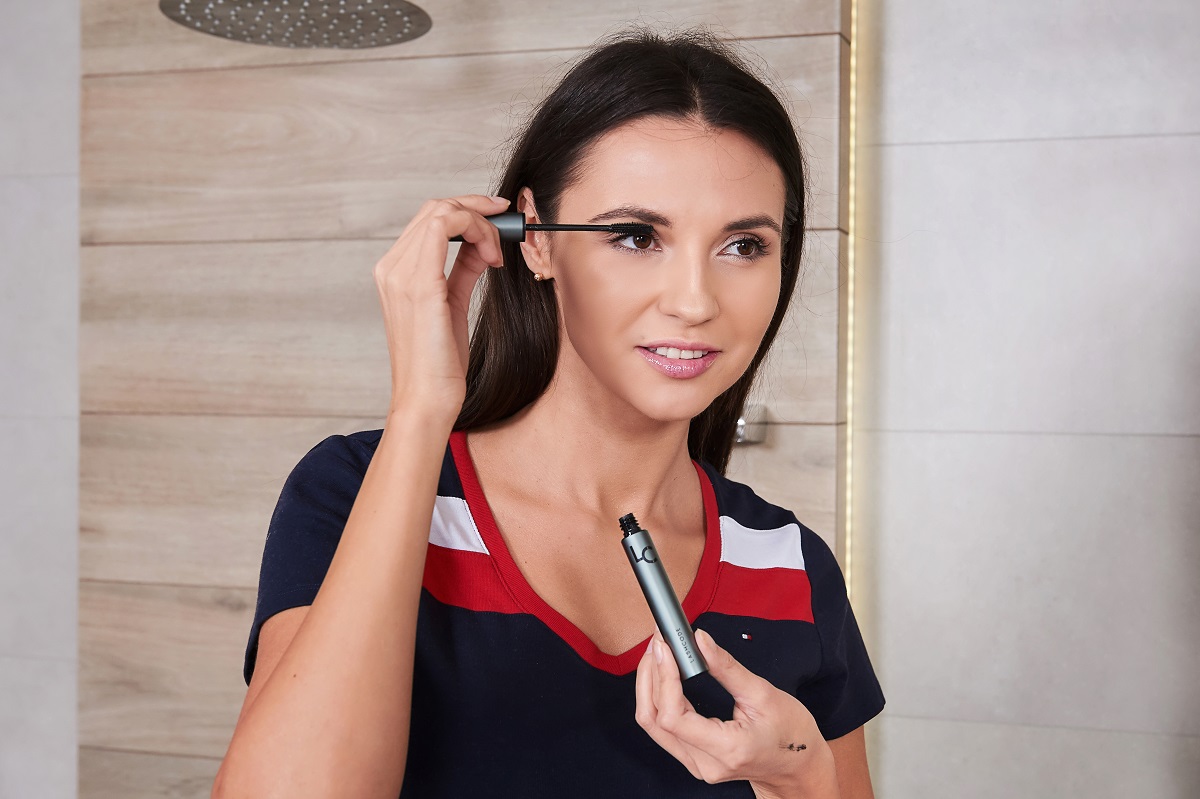 Speaking of caring substances, Lashcode contains – among others – Soy Sprout Extract, Wheat Sprout Extract, Baicalin, Pro-Vitamin B5, Vitamin E, Arginine.
After two weeks of using the mascara, my eyelashes are slightly stronger and more elastic. Coated with the product, they look spectacular and are naturally defined – I was asked if my lashes grew or if it's the mascara effect. Nobody believed that a mascara can deliver so nicely defined lashes.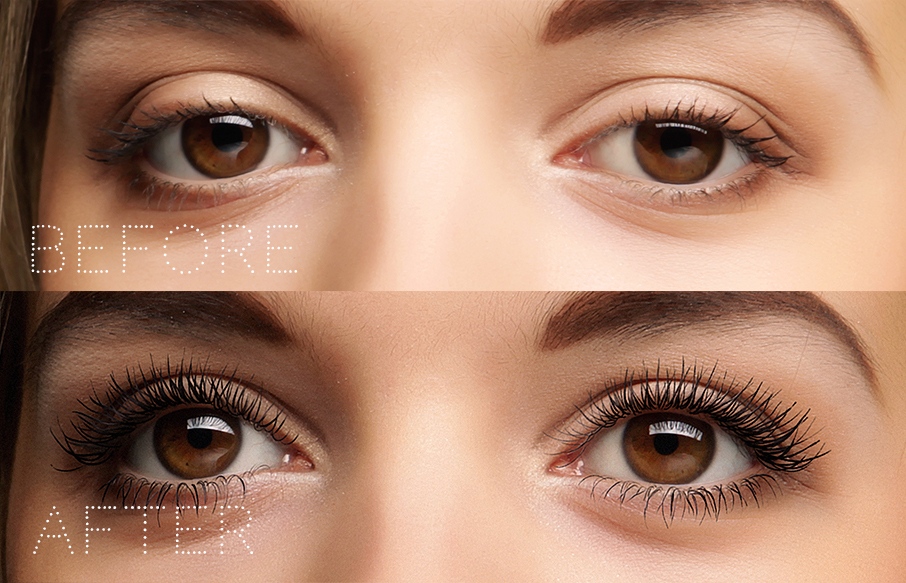 After removing make-up I see my lashes gain power thanks to Lashcode; much less falling out. I have an impression I have more lashes and they are a bit longer.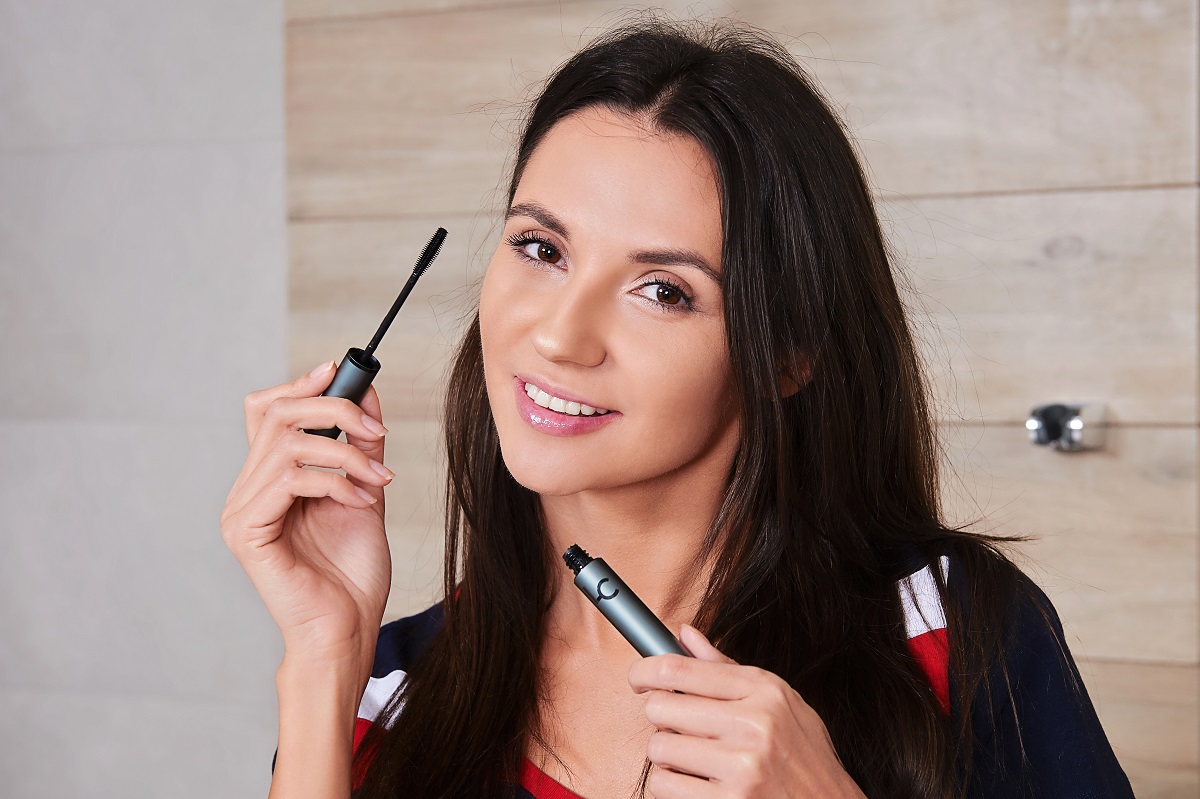 Thanks to Lashcode, I've discovered the meaning of a perfect eye make-up.
Anyone interested in the stunner? 🙂
25 Comments "My Private Eyelash Wizard! Lashcode Mascara Review. How Does It Work?"
The mascara delivers the effect of long, thick and separated eyelashes. Thanks to the brush being silicone and of perfect shape, it;s easy to grab the tiniest lashes. Lashcode is intensively black therefore just 1 or 2 coats are enough to get the effect of false eyelashes.

I've had the mascara for some time and I'm definitely going to keep it longer. It beautifully separates my lashes and the most important – lasts long. I can wear it all day, not risking smudges or flakes. 5/5 🙂

I'd prefer not to risk, I usually go for waterproof and as far as I know this mascara doesn't have version like this.

i give the mascara 4/5. it's 'keeeewl', yet minus for the price

I've just started using Lashcode and I'm genuinely curious whether it'll really improve state of my eyelashes. So far I'm truly enchanted with the effect. I didn't even know that my lashes are that long

Maximum lash lengthening, effect on the lower lid is truly stunning 🙂

exactly! yet they still look natural and it's the best thing about this mascara to me! <3 very feminine, stunning effect on lashes <3 It reminds me of Le Volume Chanel

i don't know what's all that fuss about lancome. For me only hypnose was great, the others are just trashy.or maybe these are my lashes that couldn't get along with the mascaras, but as far as im concerned many girls share similar opinion to mine

I don't know it yet but i must get to know with this mascara. p.s. cool review

The mascara is brilliant, smudge-free, doesnt crumble off and it's easy to wipe it off. The effect is accordant with the producer's description, no doubt about this. The greatest asset of this product, at least for me, is that it doesn't give my lashes unnatural effect.

Personally I find this mascara the best I've ever used. It's truly effective, I've been using it for 4 moths now. Naturally, my lashes are short and sparse but this mascara works miracles to them 🙂

srly? is this sth to rave over?

The product's description was good enough to lure me into buying the mascara. I didn't even read any reviews on it and I have to tell you that I'm amazed. I'm currently using the second tube and so far I haven't seen a better mascara.

For me it's second to none!

Fine, it's good but i believe you can find at least a few more eqully effective mascaras. Ofc in this price band.

Very good mascara and long-lasting but I still believe that it's crazy to spend so much money on mascara.

If it wasn't for my friend who gave me themascara as a gift, I wouldn't have heard about this brand. This mascara is just outstanding!! It's just another proof that not only very famous and expensive brands produce good cosmetics – most of them take advantage of the hype or positive opinon the brand has. Sometimes it's worth taking a risk and buying something less known – it's plain to see that the main aim was to create one mascara that is polished. Cosmetic gem 😀

i also received it as a gift and i like the mascara but surely i wont buy it myself because its too expensivre. im happy that i can use such exclusive mascara but the price is beyond my pay grade

This mascara serves me just right. I've got fairly thick lashes yet short and lashcode extends them and separates beautifully. Lashes are long through a few hours because the mascara doesn't crumble off and in general I find it perfect for me. I heartily can recommend this product.

ok ive heard about this mascara lately but i cant find it anywhere. anyone to explain me that?

Absolute MUST HAVE! 🙂 stunning and elegant packaging with a true marvel inside! Some mascaras need more or less 2 weeks to get dense but this is not the case here since Lashcode's consistency is good basically from the first use. It doesn't stick lashes and the wand curls lashes and combs them nicely

I also noticed my lashes getting stronger but the truth is I noticed this after a month or so. So far I have been losing a few lashes either during applying makepu or removing it. Now it doesn't happen any loneer . Besides, I genuinely like the effect brought out to my eyelashes.

I think I'll give a go to this mascara because I'm not patient enough to also use an eyelas conditioner

nobody is going to convince me that a mascara provides the exact results as a conditioner or serum. If you want to take the proper care of your eyelashes, you must go for a good serum and apply it regularly. Don't count on obtaining any effects unless you use the right conditioning product