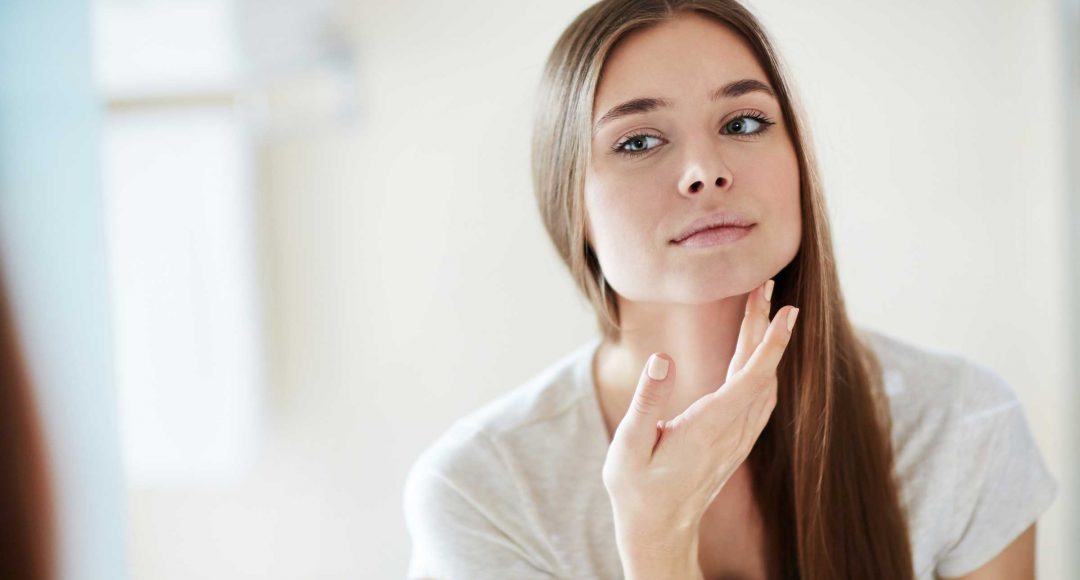 Finding a good cream for oily skin is really hard. I know it from my own experience. It's literally hard because most creams are hard on skin. They build up on its surface, have a comedogenic effect, cause oil overproduction and trigger breakouts. The effect is fine for around three hours and then you're left with face so shiny that it could illuminate the sky at night 😀 but… it's neither cool nor healthy. That's not what I expect from a good moisturizer for oily skin and I guess neither do you. Today I want to tell you how the best cream for oily skin works, how to choose it and which one I recommend. Enjoy reading 🙂
Good cream for oily skin. Does it even exist?
Hands down, it does. How to find it? What effect should it have?
1. Above all, it should MOISTURIZE skin.
If your skin is oily I'm sure you think that a moisturizer is the last thing you should get? I guess it's because you notice a thick layer of oil after an hour since washing. Still, it turns out that you do need a moisturizer: even if your skin is greasy or you face acne. Moisturizing oily skin is a must because overproduced sebum doesn't hydrate it. And it's the dehydration that actually causes skin oiliness in most cases. Lack of moisture leads to dehydration, that is overproduction of sebum.
We also tend to wrongly believe that intensive cleansing will unblock and clear skin pores reducing occurrence of pimples. Too bad, it's not at all true. Doing so, you damage the hydro-lipid layer of skin which is consequently vulnerable, hypersensitive and completely dysregulated. It flakes and gets greasy by turns. It's also more exposed to hormone imbalance and affected by pimples more often.
Hyaluronic acid is a perfect ingredient in moisturizers for oily skin. This physiological substance occurs naturally in skin, combines occlusive and moisturizing properties, that is locks in water and binds water molecules in deepest skin layers. It's absorbed in a flash, doesn't build up and thus doesn't disturb the epidermal process. All in all, it doesn't trigger acne breakouts.
2. It should also give a MATTE effect and keep sebum level balanced.
Obviously, it can't do this in a drastic way: your moisturizer cannot balance sebum production at the cost of skin's moisture. At the same time, you can't expect a lovely matte effect lasting all day. Help your skin by using blotting papers after 6-8 hours. Which ingredients come useful in your moisturizer?
To balance the production of oil, search for zinc, niacinamide (vitamin B₃) and plant extracts (e.g. willow, nettle) whereas tea tree essential oil in a moisturizer gives an antibacterial effect.
3. It should be LIGHT not weighing down the skin.
A heavy face moisturizer isn't what your acne-prone skin (dealing with too much oil) dreams of. Ideally, your daily moisturizer should be a lightweight gel. It might be e.g. a gel-based moisturizer which has a light, watery consistency or a gel which is a combination of a moisturizer and serum.
When it comes to fatty substances, your skin will hands down love the ones that regulate sebum secretion thanks to containing squalane. An example is jojoba oil which is actually fluid wax. Apply it before bedtime and wash face in the morning. Oils for oily skin ensure moisture, keep skin 'balanced', help get rid of inflammation and have a antiseptic effect.
4. It should both CONDITION and PROTECT skin.
It is important that your moisturizer for oily skin has light hydro-gel consistency. This means it should be free from mineral oils such as paraffinum liquidum, paraffin, petrolatum as well as comedogenic substances (clogging skin pores) and harmful alcohols which dehydrate skin leading to intensified sebum production. The times of wiping oily skin with salicyl alcohol are gone irreversibly (thank god). There are alcohols used for beauty purposes that don't harm the skin: they are known as promoters for other substances helping them penetrate the skin. Unfortunately, alcohol denat and benzyl alcohol are not like that so avoid them and check for them in lists of ingredients, they are still popular.
Because none skin type, incld. oily skin, is resistant to the sunlight, the best oily skin moisturizer must be rich in SPF just like other creams for other skin types. Don't worry, there are already high factor moisturizers for oily skin which don't weigh it down while protecting against the destructive force of the sunlight.
Which moisturizers for oily skin do I vouch for?
Three products proved best on my face:
Yves Rocher Sebio Vegetal Moisturizing Gel Cream: brilliant, lightweight, giving a long-lasting matte effect and not weighing skin down.
Clinique's Dramatically Different Moisturizing Gel delivers excellent moisture and prevents unhealthy skin shine.
Bioderma Sebium Sensitive is another beloved moisturizer of French women (with Yves Rocher Gel Cream). It leaves skin smooth, matte and calm. It keeps my skin like that for over 6 hours. Marvelous!