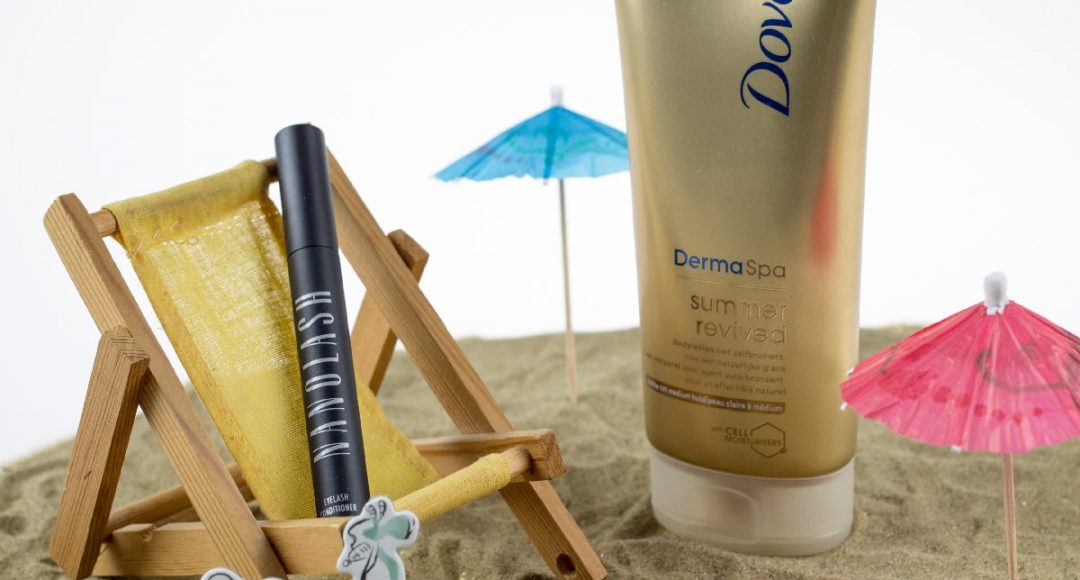 Does beauty require sacrifice? Obviously, it does because if we want to feel good in our own skin, we need to spend great deal of time with cosmetics in our hands. Every day we face various beauty challenges. Do you know what I have realised recently? That I learnt a lot from the moment I became interested in the ways I should take care of my eyelashes and the nourishing substances they need. But somehow I still don't feel I'm an expert in this field.
TODAY A PRODUCT'S REVIEW WHICH EFFECTS DID REALLY ASTONISH ME. DO YOU KNOW HOW NANOLASH EYELASH SERUM WORKS?
At the beginning, it's worth saying a few words about this beauty product first.
Price: very attractive especially while taking into consideration the outstanding quality of the product
Application: owning to the thin brush it is fast and trouble-free
Fragrance: insensible, which I consider as an asset
Efficiency: 1 packaging equals 5 months of regular use, at least for me
Effectiveness: extended, thicker and healthier eyelashes in 1 month
Packaging: magnificent, very elegant and convenient
Are you eager to learn more details about the product? If so, feel free to continue reading!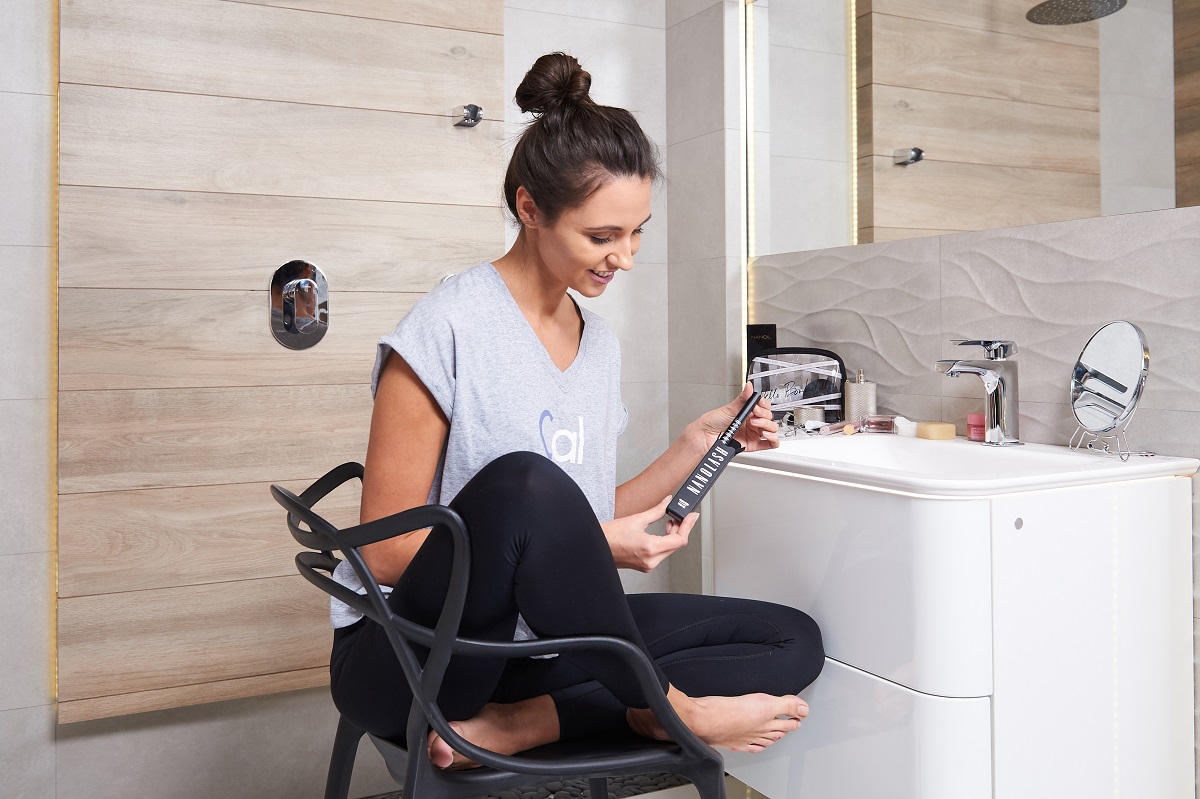 Before I started tuning (of course not literary because I haven't undergone any plastic surgery, ha-ha!) my eyelashes were so-so. To be honest, I hadn't had any major problems with them until I learnt that it's possible to double the length of natural eyelashes. And that was the moment when I noticed my lashes being short, thin and lacklustre. Immediately after this discovery I made a decision that it was high time to do something with the state of my eyelashes. What did I do?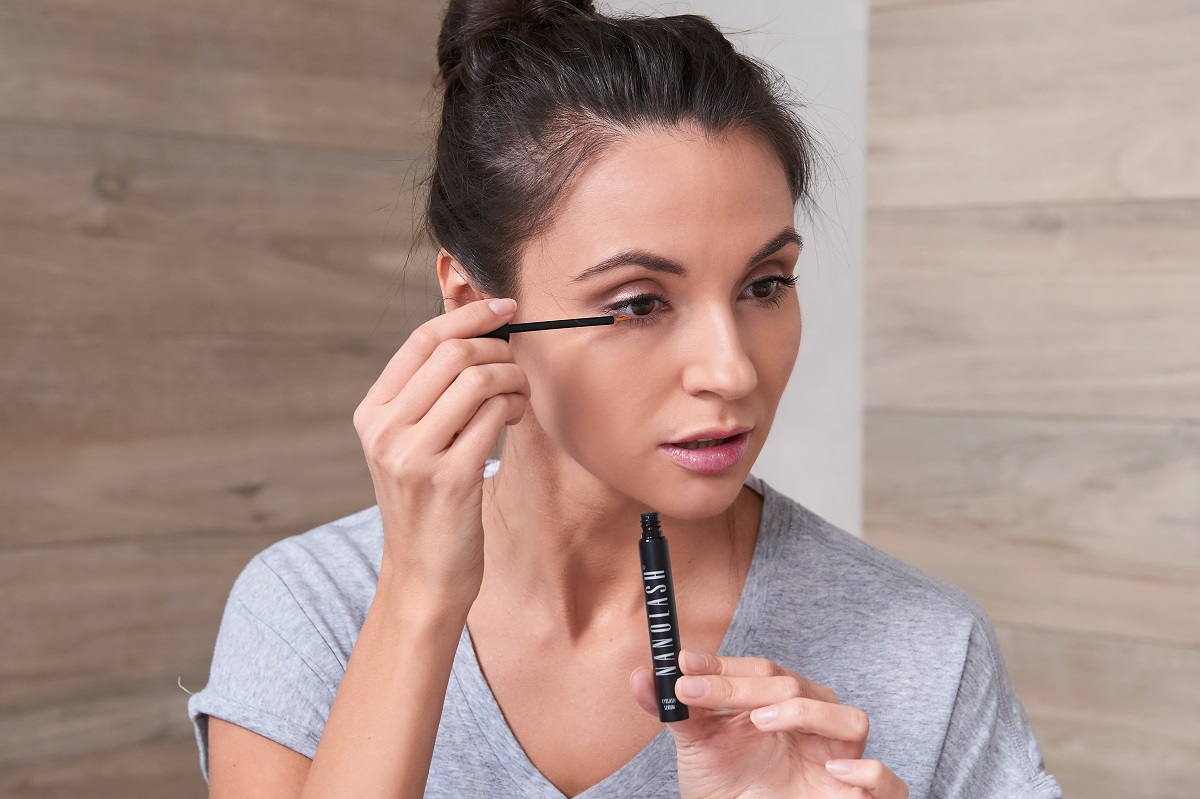 I bought my first (and not the only one) eyelash serum. My excursions into eyelash stimulating and reinforcing products can be described with just one phrase – a train wreck. I was looking long for something what would help me without lightening my wallet. Revitalash was good but too expensive for my budget. Long 4 Lashes tempted me into buying it because of the price but, unfortunately, I couldn't spot any dramatic difference in the look of my eyelashes. I don't even want to mention the Chinese trash like LiLash or Grandelash. Not only are they shoddy but also ineffective.
Finally I came across Nanolash which is an elegant serum stimulating eyelash growth. I was tempted by the rational promises and the reasonable price. I made a choice to give it a try. Do you want to know whether I was disappointed?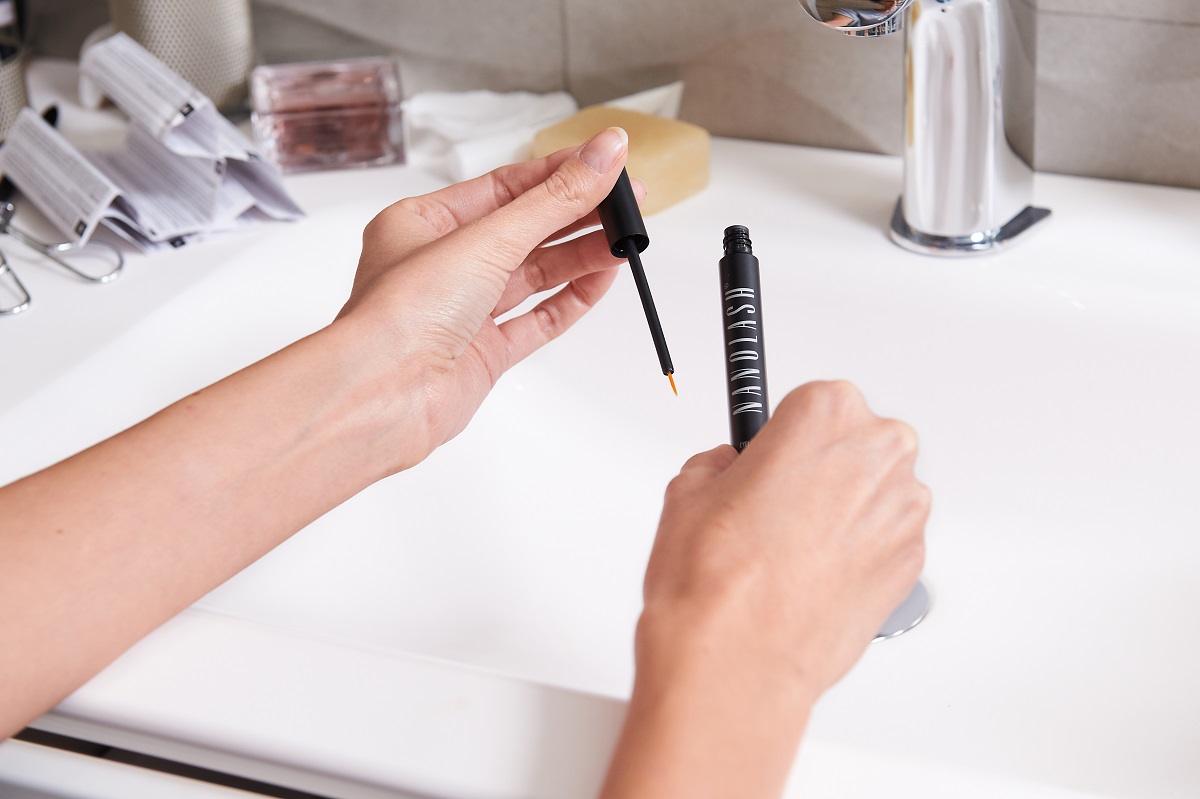 Nanolash is a very light serum that stimulates eyelash growth. It is absorbed very fast. When it comes to the application, it has to be distributed along eyelash lines day after day, after precise eye make-up removal – and this is how I can describe the product briefly.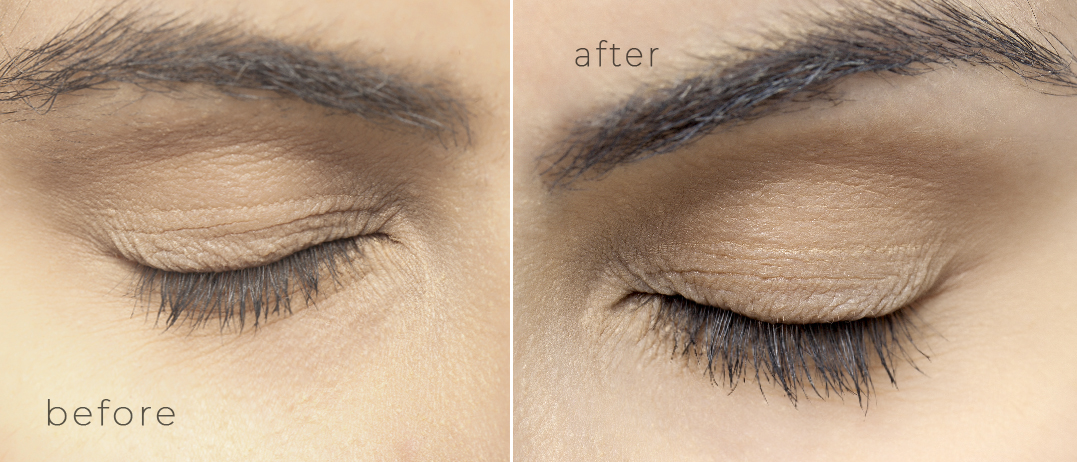 Tomorrow it's going to be a month from the moment I started regenerating my lashes with Nanolash. I have to tell you that I'm amazed with how much has the cosmetic changed the way my eyes look. The hair growing on my eyelids are now stronger, aren't that brittle and hold the eyelid firm. Now, during make-up removal I lose definitely less eyelashes and I don't need to bother any longer that I will ever have irregular eyelashes or, what is even worse, holes in eyelash line.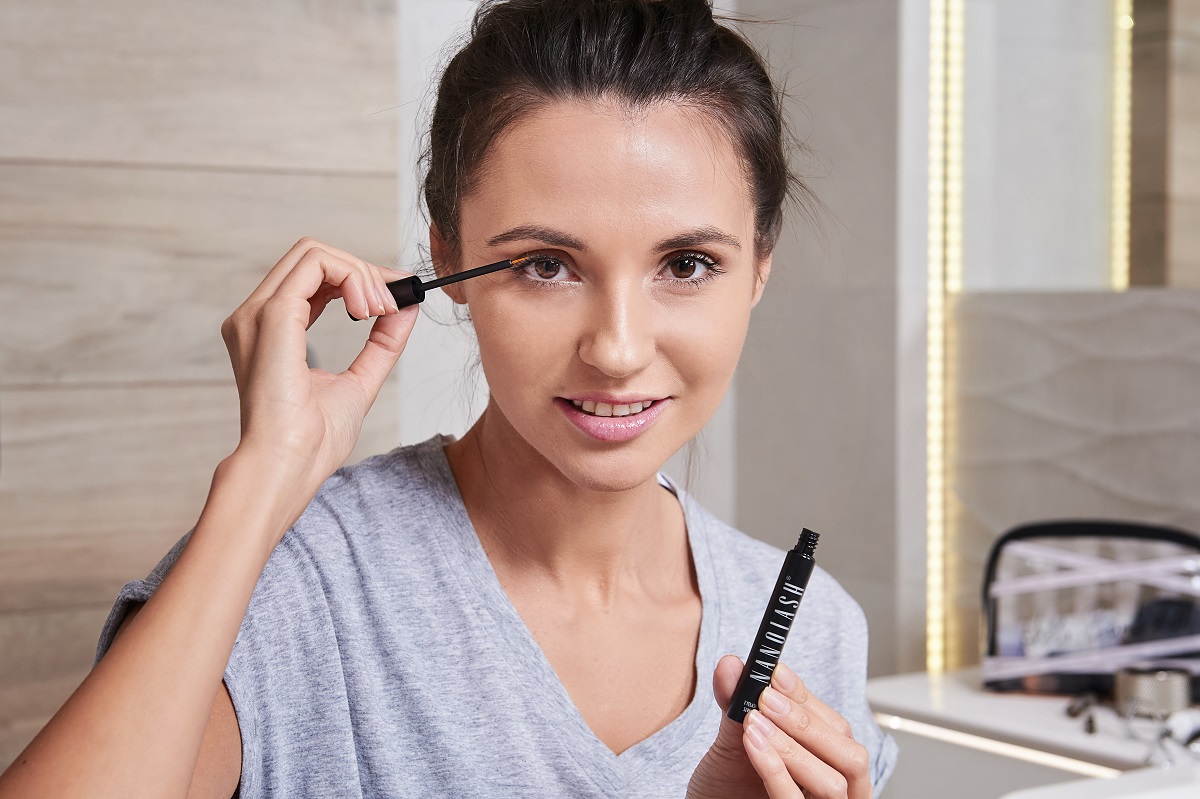 It's obvious that each of you will react differently (I mean faster or slower) to the stimulating substances because each of us differs. I was lucky that Nanolash eyelash serum worked very fast on my eyelashes. The improvement of eyelash condition was visible shortly after starting the treatment – my eyelashes started extending fast. I also noticed many baby lashes therefore today I can enjoy thick and long eyelashes which define my look beautifully.
Mark: A+
15 Comments "N like New eyelashes with Nanolash. Review of the eyelash serum"
After about two weeks I've noticed that lashes have become longer and start to grow new lashes

I worried that it will not be enough for the entire treatment, but I was wrong 🙂 besides effects was after about 3 weeks.

Not only you had this concerns, luckily the serum is very efficient 🙂

I heard about nanolash from many different sources and i'm curious is it really as effective as they say

I heard that it is very good but pity that so expensive.

The price as for one time purchase may seem excess, but as I mentioned, eyelash extensions is much more expensive. Besides, this small tube lasts for 6 months, so for a month it is not that much. Most of all, this is very good price for high quality.

You can always order it with someone, when ordering 2 or 3 it is cheaper

Price, composition and all the opinions made me believe there is something more to it, but there really isn't. Or maybe it just didn't work for me

Remember: it is important to use is on clean eyelid. Remove your make-up properly 🙂

I consider buying some conditioner, but hear that at first lashes often start to fall out more. I'm scared 'casue I don't wanna walk around with bald eyelashes..////

In some cases yeah, but in the place of old ones new appear, and stronger and healthier. There is more of them 🙂

where can I buy cause haven't seen it in no shop :/

On the producer website and this is a source you can be sure. You should by the two steps- it's cheaper this way 😉

no serum will make your lashes as long and thick as extensions, like 1:1

and no treatment will make your eyelashes as healthy and well-taken care of as the serum