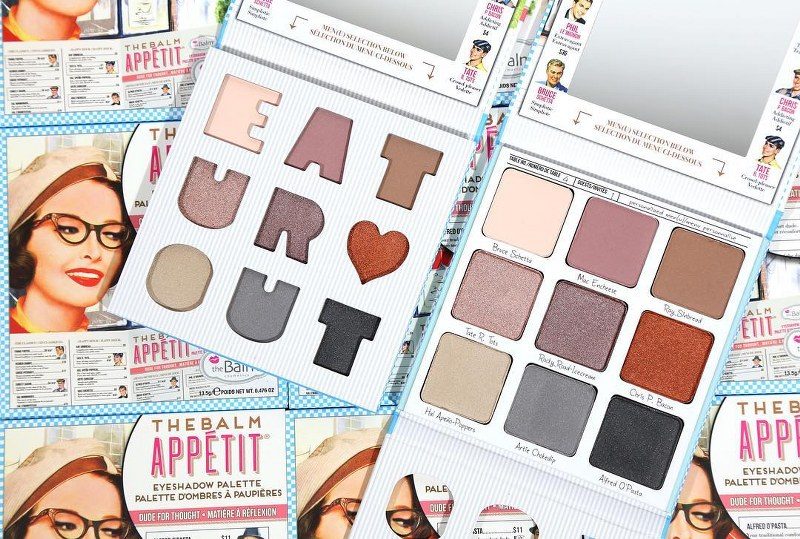 Typical American make-up cosmetics in pin-up girl style appeared in sale several years ago. I suspect that Marissa Shipman, who found TheBalm brand had no idea that today her cosmetics will be sold in such amounts and for so much money. However, those are worth it, trust me.
I love TheBalm cosmetics. Most of all, for its design, different than any other available on the make-up cosmetics market. There is no exaggerated elegance nor visible minimalism. I love American style of the 40s and 50s, and all that relates to it, and TheBalm cosmetics perfectly represent this trend. That is why those cosmetics are so popular; however, I buy them also because of their quality, durability, and pigmentation. Beside the looks, they provide great results!
Reigns in my cosmetic bag are of Mary-Lou Manizer Highlighter by TheBalm and Bahama Mama Bronzer. Lately, I've been cruising in tries to obtain TheBalm Nude 'tude, but sadly there was no special offer on the way. Nonetheless, I managed to buy a novelty at an excellent price and want to tell you something about it.
Allow me to introduce:
THEBALM APPETIT Eyeshadows
It's eyeshadow palette with unusual colors and high pigmentation. Those are eyeshadows every make-up fan will love and has to have. The palette is excellent, and nine eyeshadow colors allow the creation of both subtle daytime make-up and beautiful make-up for the nights out.
The Balm Appetit can be used both dry and wet. The palette contains matte, sateen, and shimmering eyeshadows. It is available in one version only that holds colors from light beige, through brown, gray and even copper to intense red. When it comes to colors, this is what I like. I love nude make-up with some extra darker touch. Copper eye shadow for me is great to brighten up the middle of the eyelid, for example, for the party. TheBalm doesn't disappoint when it comes to the palette.
TheBalm Appetit Packaging
It is eyeshadow palette that works just as it looks – great! I already said it that I love TheBalm cosmetics for its design. This one is no different. TheBalm Appetit is eyeshadow palette in retro style, matching the pin-up trend perfectly. The box holds eyeshadows covered with an insert with carved letters. If you want to try it and see for yourself how great these are, you just need to buy them.