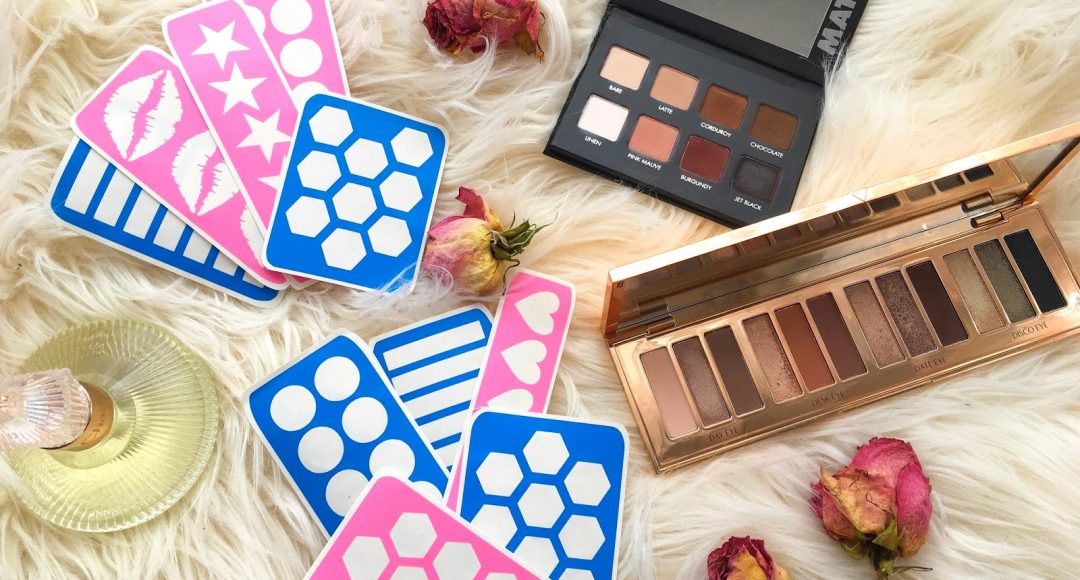 Hello!
Recently, I've been browsing through Instagram posts and beauty guru's blogs and I often see perfectly applied cosmetics swatches on their hands. Certainly, they are not just stuck but drawn, according to a stencil. These are special tools that help you achieve the perfect lines of your cosmetics. Today, however, I will present you my idea for such products. You can make them in an easy and inexpensive way. Let's get to work!
The easiest way for swatches
If you do not want to have original and aesthetic shade samples, you can use a simple adhesive tape. Remember to have equal edges and stick the pieces straight to the skin. You can cut it with decorative paper scissors to get a more original shape. However, if you do not want to draw by hand, buy ready-made stencils – online you'll find a wide range.
DIY swatch stencils
To prepare swatch stencils you will need: self-adhesive coloured papers, scissors and decorative paper punches. From the coloured sheet of paper, cut out a rectangle that will match the length of the forearm. Cut out the first pattern, and then set the distance between this one and the next cutouts.
How to use swatch stencils?
Adjust and stick the coloured piece of paper to your hand and you're done! Now you just need to apply cosmetics. Since the paper is quite thin, apply the samples with a brush. Apply as many layers as you think will be necessary. Watch out for the pointed elements of your cut-out. Apply colours in these places so as not to bend sharp edges, do not destroy details and do not tear small notches. It's time to take a photo and upload it to your Instagram account or a blog.
Do you also use self-made swatch stencils?