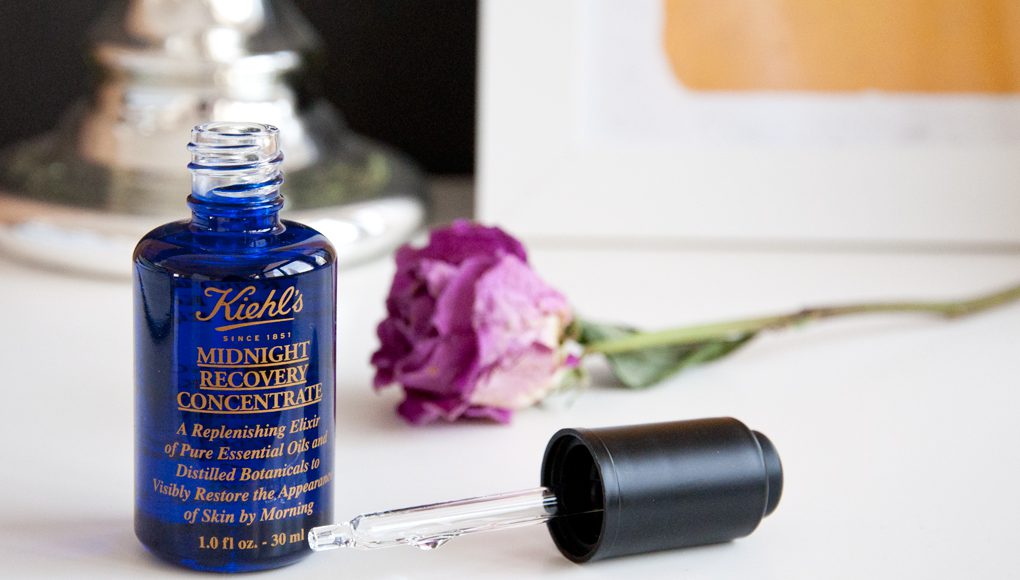 HI, 
During the night, the skin is able to regenerate itself. New cells appear and the old epidermis flakes off. The process can be boosted by using appropriate cosmetics. My favourite one is Kiehl's Midnight Recovery Concentrate. In today's post, you will find all necessary information regarding this product and overnight treatment.
Who will benefit the most from Kiehl's Midnight Recovery Concentrate?
Everyone! Kiehl's serum is especially suitable for girls who struggle with damaged and sensitive skin that is in need of a deep regeneration. The product will also work well for those, who notice first signs of ageing, have dull skin or has after-sun burns. What is more, Kiehl's Midnight Recovery Concentrate can be applied to the nails, elbows and heels or as an addition to a bath or any relaxing product.
What did Kiehl's Midnight Recovery Concentrate give to me?
I noticed that after using this product, my skin became radiant, smoother and more resistant to adverse external factors. Thanks to the product, my complexion is now regenerated, healthier and the morning routine and makeup are quick and easy. When I look in the mirror in the morning, I get the impression that my face is glowy and younger looking. After all, I used the Kiehl's Midnight Recovery Concentrate before going to sleep.
Natural ingredients – the secret of Kiehl's facial serum
I can peacefully go to sleep knowing that natural ingredient will take care of my face during the night. Kiehl's Midnight Recovery Concentrate includes: Evening Primrose oil, lavender essential oil and squalane. The first ingredient has moisturising and firming properties. The plant from which the substance is derived is often used as a herbal remedy for various problems. The second component – lavender essential oil – soothes the skin and balances sebum secretion. Whereas squalane – oil obtained from olives – soothes out the skin and moisturises it.
How do I use Kiehl's Midnight Recovery Concentrate?
Kiehl's Midnight Recovery Concentrate offers a variety of use. Usually, I apply a few drops of serum to the face and gently massage. I also use it to moisturise dry hands, heels, knees and elbows. In the summer, I have discovered that Kiehl's serum soothes irritations and brings relief to sunburnt skin.