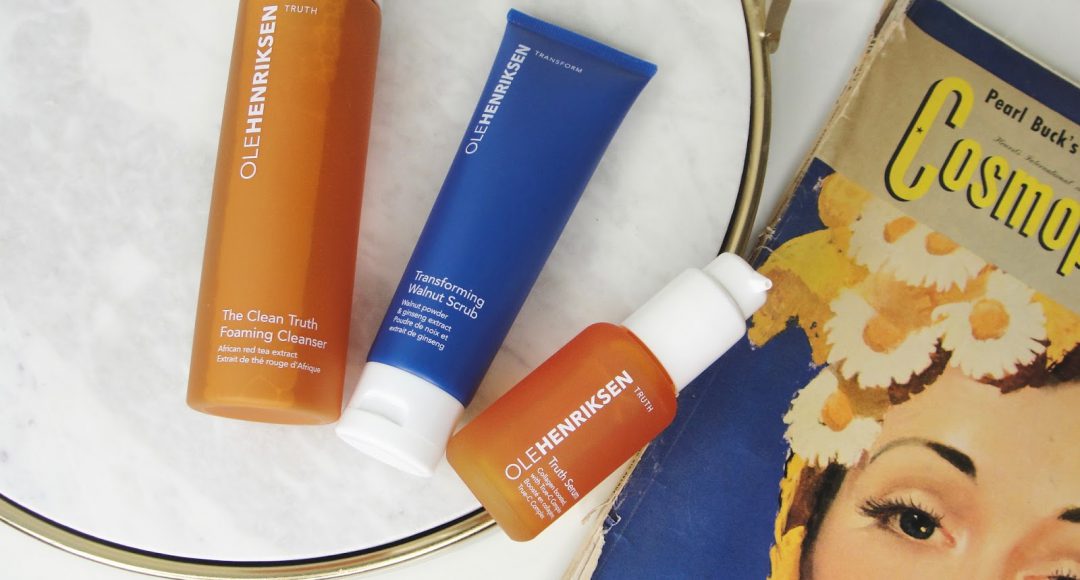 Hi, 
Autumn and winter are the best seasons to treat complexion with fine lines and pigmentation spots. To fight these mean imperfections, I use a vitamin C serum Ole Henriksen Truth Serum. Read today's post and you will know how I deal with acne scarring and the signs of ageing. 
Ole Henriksen Truth Serum – effects
Ole Henriksen serum can be recommended to those, who struggle with dull skin with signs of fatigue and ageing. Truth Serum will be beneficial for skin that lost firmness and youthful look. What is more, the product provides antioxidising properties, protects the skin against free radicals, sun radiation and impurities. How does it work? Ole Henriksen Truth Serum:
provides all-day hydration, and replenishes water loss in deeper parts of the skin;
firms the skin. Of course, a few applications will not guarantee such effect, the product must be used on a regular basis for a longer period of time;
brightens and makes the skin radiant;
delays ageing. However, it will not inhibit them forever.
Ole Henriksen Truth Serum – use 
Unlike other cosmetics with vitamin C,  Ole Henriksen Truth Serum is not as thick and sticky. All you need is a few drops to apply to the face, neck and decollete. Then, you can use your moisturising cream and do your makeup as always. Remember that Ole Henriksen serum is intended for external use only. During the application, make sure that the product does not get to the eye, otherwise, it might cause irritation.
What is Ole Henriksen Truth Serum formulated with?
Apart from the already mentioned vitamin C, Ole Henriksen Truth Serum has a few ingredients worth noticing. They include collagen that firms the skin and takes care of its youthful look; there are also moisturising orange and green tea extracts; aloe vera juice that delivers smoothing properties and soothes inflammations. In my opinion, Ole Henriksen Truth Serum can be used by people with sensitive skin because the product is free of parabens, phthalates and sulphates.
What do you think of the product?