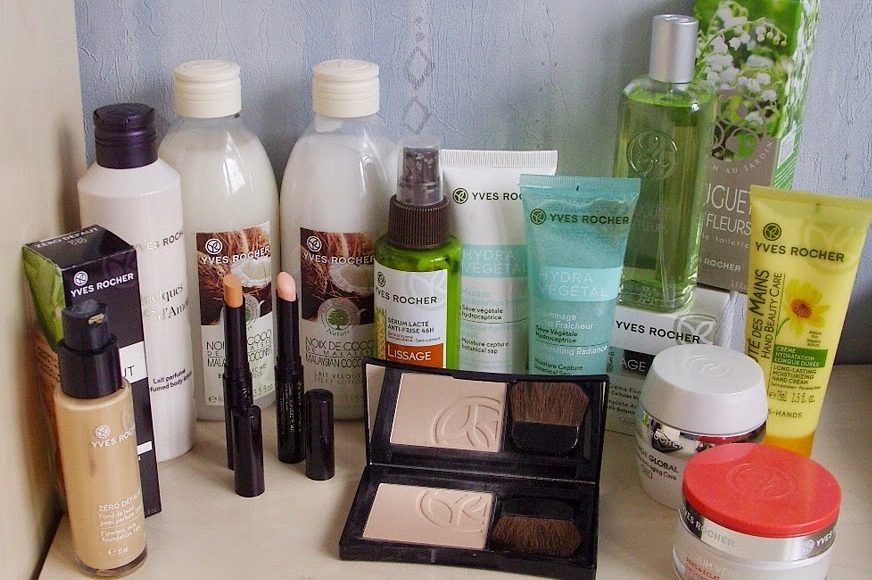 Hey there,
today I'm going to play a role of your personal shop assistant. I hope you'll find my guidance useful. Let's go, shall we?
This entry was inspired by MY OWN PAL (in short MOP)… yeah… my mop 😀 with whom I have the honour to do the shopping recently. This poor and hesitant girl was running among one drug store and another, she didn't know what to choose and what to take into consideration to determine the quality of a particular product. After that, she also wanted to choose fragrances, which was time-consuming as well since she neither likes sweet aromas nor artificial ones (as she puts it, most body balms and shower gels' smell resembles the aroma of plastic… there's something in it, I guess…). ANYWAY, I WAS DIZZY BECAUSE OF ALL THIS RUNNING AND SEARCHING, I WAS HUNGRY AND EXHAUSTED, and she wasn't even halfway of the shopping. Suddenly, I became inspired. Where can we find products that are of top quality, their fragrance is superb and additionally their composition is based on vegetal care?
I took her to one of Yves Rocher's drug stores.
Once in a shop, there was a shop assistant that took a good care of my friend so I had time for myself to choose my own favourite cosmetics. Therefore, if you have to face this challenge of the big shopping in a drug store, go straight to Yves Rocher. Not only will you get there lovely smelling body balms but also shower gels (one of my favourite fragrances is lemon&basil as well as mango&coriander). Also, this drug store offers very practical travel products 2in1 like a brilliant and beautifully monoi smelling shower gel and shampoo in one. After sunbathing, or to take care either of exceptionally dry skin, or the skin which is deprived of firmness, Yves Rocher has this marvellous monoi dry body oil. I fell in love with this product because it has no problems with getting absorbed by skin, doesn't leave any greasy layer so it doesn't stain clothing, it makes skin look younger, more supple and in general it becomes well moisturized and nourished. What's also surprising, this oil can be applied to hair – it'll protect the strands against the sun and help to tame the flyaways. While talking about the oils, Yves Rocher offers the entire Riche Creme series where the dominating ingredients belong to natural oils (each and every product from the series contains approximately 30 oils!). The highest note, in my opinion, should go to the under eye cream which managed to deal with my wrinkles and fought the dark circles under eyes. Actually, the series is dedicated to mature skin but those of you who have started worrying about the first signs of ageing can reach for these Riche Creme products because they don't contain any parabens and other weird substances.
I'm curious, do you also have your favourite cosmetics designed to body care that you're faithful to?