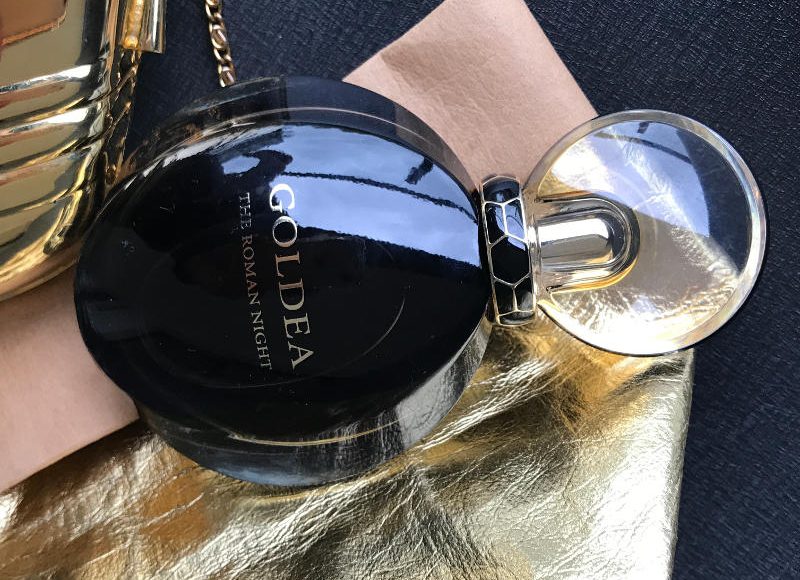 Hello!
It took me really long to find the perfect fragrance that would combine a bit of classics, elegance and true femininity inside. I tested plenty of aromas, I went through hundreds of phials and… there was literary nothing waiting for me. Eventually, I managed to find the fragrance I've been always dreaming about. It's Goldea the Roman Night by Bvlgari.
How does Goldea the Roman Night fragrance by Bvlgari look like?
They are closed in a black phial with a white and gold cap and animal-like motive of gold colour. The source of inspiration for the phial (and the aroma as well) was Rome by night illuminated with a thousand of shimmering lights. The image of this beautiful landscape is visible on the cap, which resembles a glow that surrounds street lights or candle lights.
How does Goldea the Roman Night fragrance by Bvlgari smell?
The perfume by Bvlgari was developed by Alberto Morillas, a true perfume master. The beauty product combines flowery and musk fragrance notes. Mulberry and black peony can be recognized as head notes. Heart notes are jasmine and tuberose. Black musk, patchouli and vetiver are base notes. I find the fragrances perfect to wear them at night: to wear it for a date, a concert or a ball. The fragrance is neither strong nor heavy, yet very sensual and sometimes even sweet.
Who I would recommend Goldea the Roman Night fragrance by Bvlgari to?
If you attend elegant parties, like visiting theatre or if you are fond of night-long balls then I think you might find Goldea the Roman Night by Bvlgari ideal for you. The cosmetic is also perfect for a smart woman who hides a little secret: sometimes, she likes to slip unnoticed out from a lavish dinner (that she has to attend from time to time) and go to a crazy party with her friends. Just like Bella Hadid, an American model who is the face of Goldea the Roman Night perfume by Bvlgari. The phial and aroma are to symbolize a woman who is, on one side, elegant and alluring, and on the other, funny and self-confident. Are you this kind of woman?
Have you already had the possibility to test Goldea the Roman Night perfumes by Bvlgari?