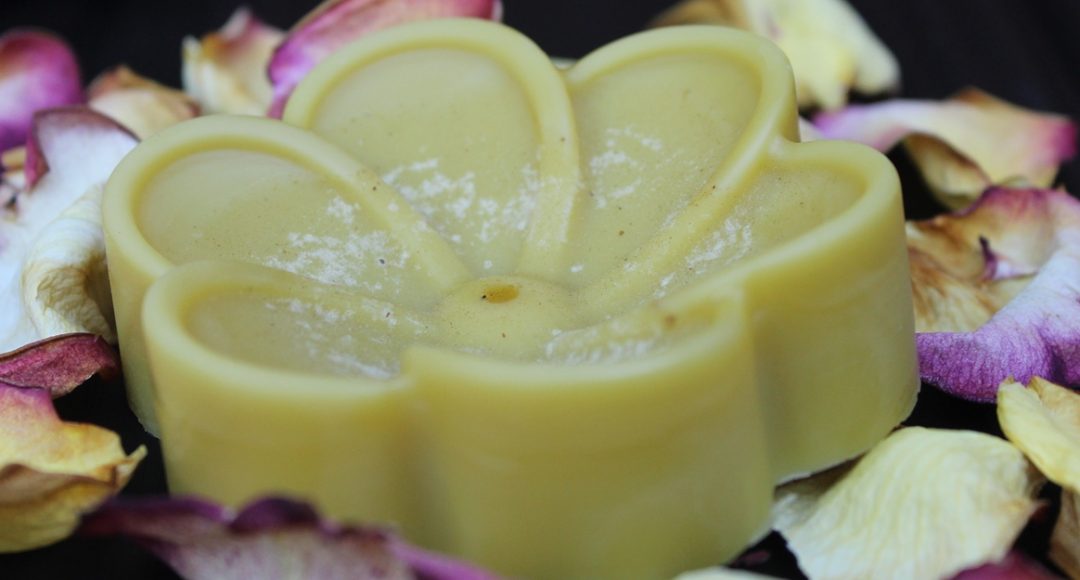 Hello there,
Today, I'd like to invite you to the creative workshop.
I want to talk you into creating a body balm bar that firstly, will be totally natural, secondly, will be very efficient, and thirdly, it won't occupy much space which makes it a perfect cosmetic for holiday trips.
The body balm bar you're going to produce is a fairly soft cosmetic that, in fact, resembles more of soap than balm. It's super easy to make it and, while doing it, the most important ingredient is your imagination. Thanks to the creativity you will be able to produce a cosmetic that is perfect for you.
Its base ingredients are dense cosmetic butters used for body and hair care: shea, babassu, cupuaku, etc. These have to be added in equal portions to beeswax:
50 g (1.7 oz) of shea butter = 50 g (1.7 oz) of beeswax
The soap can be bought in any shop selling natural cosmetics. To combine the ingredients, you have to warm them up in a microwave, for example. Remember that by combining a few cosmetic butters their total weight has to equal the total weight of the beeswax. Now, pour the mixture into a fancy form (best if it is a silicone form since it would be easier for you to get the bar balm out of it when it becomes solid) and left in a cool room.
If you want your body balm to smell the right way and to personalize it even more, add a few mysterious ingredients. The list of ideas is long… Let me reveal my favourite substances which I often add to the composition of three oils:
a few drops of a natural essential oil – my favourite smell is of lemon grass but you can use any other fragrance you like or play the creators of new aromas by combining a few fragrances. Remember to do it wisely because it's easy to overcomplicate the process;
vitamin E in drops – add just 3-4 drops if you plan to produce a muffin-sized body balm bar;
powdered vitamin complex – instead of one vitamin, you can equip yourself with a special vitamin set that is suitable not only for making your own creams but also they can be add to any other homemade cosmetics.
Body balm bar is exceptionally convenient to use. When in contact with skin, the bar gets warmed up and melts slowly. Therefore, basically all you have to do is rub it against the skin or warm it in your hands. When applying the cosmetic, giving your skin a massage.
Mind you, homemade body balm bars can be a great gift for your friend! Enjoy! ;D