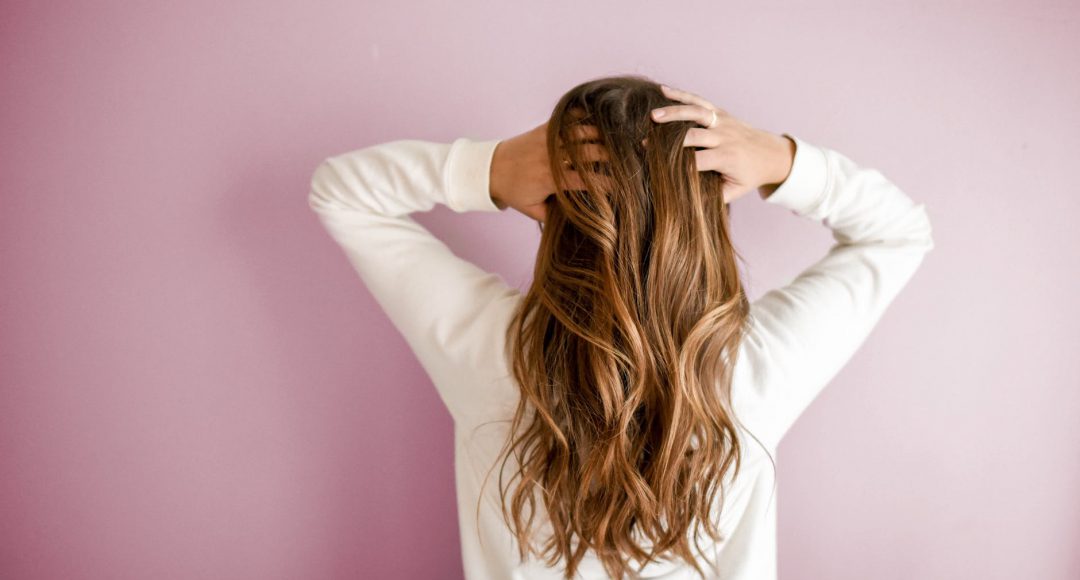 Hi, girls! Today I'll show you how pyramids help me in my beauty routine 🙂 I've decided to describe my hair care pyramid. All bloggers, hair care lovers and vloggers have it – including me of course. To be honest, I didn't use to follow a set of strict rules in my hair care routine. My hair treatments are quite intuitive and often result from the current situation and needs of hair yet they turn out to go along with the scheme. This kind of pyramid is surely going to help many of you categorize hair care treatments and tell you which mistakes you're making. We are often unconsciously doing lots of things that don't help our hairdos.
How to care for hair? The answer is simple: do it as good as you can 🙂 Hair care pyramid lets you arrange treatments and activities this way – following the scheme – hair gets maximum support and care that it longs for.
Hair Care Pyramid – what's behind that?
What is the hair care pyramid? Generally, it is not much different from the well-known diet pyramid. Instead of food, each floor features things you must do every day, every other day, once a week, once in two weeks, once a month…etc. The activities at the bottom of the pyramid are critical – the success of other, rarely-performed treatments depends on them. In this way, you'll put your mind to things you treat your hair to every single day, once a week or even less often – include them in the pyramid and check if any of them do more harm than good. Using too much hair spray might have been tiring my hairdo every day; unfortunately, my hair is extremely unruly in autumn and winter so the hair spray was a saver.
How can you build your own hair care pyramid?
At first, write down all things that 'happen' to your hair. If there are some treatments you do occasionally, write them down as well. Next, draw a pyramid and divide it into floors. Mark them as follows: the lowest segment – every day; the one right above – 2-3 times a week; then, subsequently – once a week, once in two weeks, once a month, once in a few months.
Now, group all the treatments you've listed and assign them to the matching columns in the pyramid. Done? Time for the analysis. Take a closer look at the activities you do daily: every day washing? A blow-dryer? Straightening? How and what you use for brushing? If you pull and tear your hair while brushing or like to wear tight updos – be aware that you weaken both your strands and bulbs. In order to give best care to hair, rebuilding the pyramid is a must-do, focusing on activities that strengthen and cutting down on things that cause hair damage. What should the right hair care pyramid look like? Generally, I guess each of us has a different one but there are some activities or requirements that everyone should keep in mind if they really desire to enjoy gorgeous hair and healthy scalp.
My hair care pyramid
Let me show you around my private hair care pyramid – floor by floor, I'm gonna justify putting each activity on a given floor and explain how it affects my hair. Enjoy!
EVERY DAY: SUPPLEMENTS, HERBS, SPRAY LEAVE-IN CONDITIONER, BRUSHING AND STYLING ROUTINE, HAIR ENDS PROTECTION
It's the ground floor, or the basis for hair care. I'm sure many of you know that hair doesn't get nutrients only thanks to cosmetics. Most of all, hair receives them by absorbing ingredients delivered with food. We should definitely enrich them with high-quality supplements designed for hair, skin and nail repair and nourishing. They won't work instantly; you'll have to wait around 3 months for the results but it pays off. Hair ends get easily damaged so I protect them using a specially-designed serum or a blend of oils. A leave-in conditioner lets me keep strands healthy-looking and luminous. My hair's thin so this kind of light product doesn't weight it down.
EVERY 2-3 DAYS: HAIR OIL TREATMENT, HAIR WASHING, BLOW-DRYING, RINSE-OUT CONDITIONER, MOUSSE CONDITIONER
The second, extremely important floor. Many people wash hair every day but I do it every other day. Still, it means treating hair with hot airflow almost every day.. That is why it is the key thing that you protect hair from damage and loss of water. Natural oils make the best choice in hair care – the ones that are natural, free of silicones, suitable for hair lengths and scalp. Nanoil is my favorite hair oil – to me, it's the best, respecting my hair porosity and it features some nourishing, invaluable substances apart from the oils. A mousse conditioner is a product I always apply to damp strands after a hair wash. Works wonders, tames flyaways and doesn't weigh hair down.
ONCE A WEEK: CLARIFYING SHAMPOO, SCALP SCRUB
Keeping hair and scalp clean is another key part of hair care which prevents products from building up on hair. The scalp is clean and the blood flow is increased so that active ingredients can penetrate deeply, reaching hair bulbs and follicles more quickly. I usually give my skin a purifying massage on Saturdays or Sundays. After using a scrub, I always apply a hair oil – hair has better absorption.
ONCE A MONTH: HAIR COLORING, HAIR STEAMING OR PROFESSIONAL HAIR MASK
I belong to a gang of girls who are big on having hair colored. I do it regularly and always remember to apply a special hair mask for color-treated hair or go to a hair salon for a steamer session – an intensive hair moisturising and nourishing treatment.
OCCASIONALLY: FLAT IRON, TIGHT UPDO, HAIRSTYLING PRODUCTS, KERATIN SMOOTHING TREATMENT
A flat iron is the worst thing ever invented. Not only is it a huge temptation (silky smooth hair right?) but also the biggest hair destroyer. 200 Celsius degrees simply burn your hair and break disulfide bonds inside. That's what makes me a huge enemy of hair straighteners. I go for it in emergency only.
From time to time, I lean towards keratin smoothing treatment – the effect of thick, healthy, luminous hair lasts for several months. Keratin fills in gaps in hair structure and gives a nutrient boost.
What do you make of this kind of hair care? What do your pyramids look like? Do you use other worth-trying hair treatments? Share in comments 🙂