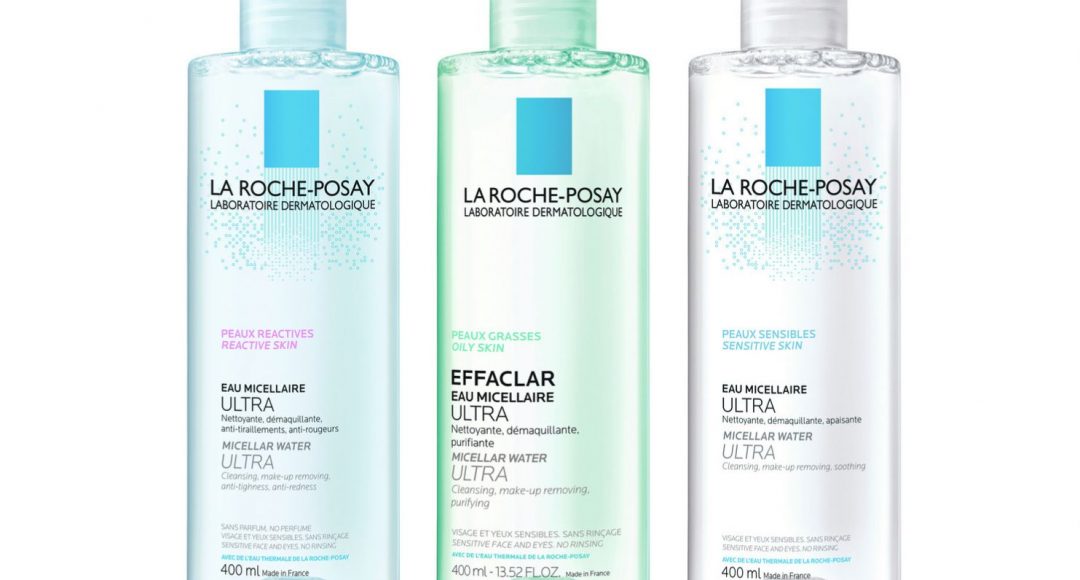 I would like to tell you about how I take care of my complexion. It took me a while to come up with the mest means and method for beautiful skin. I finally have my own routine that works best for me. Cleansing facial skin is the foundation of flawless look and it cannot be forgotten. A high quality oil or a good make-up remover are the essential tools in the fight for beautiful skin. Discover the secrets of my daily care.
How to take care of your face skin?
Skin care is a complex issue. For the purpose of this article, I have distinguished four steps to beautiful and healthy face skin. These are: CLEANSING, MOISTURISING, NOURISHING AND EXFOLIATING. The first aspect we'll look at in a moment is discussing the La Roche-Posay Effaclar Ultra micellar water. What about the other three issues?
Moisturising helps to improve skin's firmness, elasticity and moisture.
Nutrition is the key to the internal health and strength of body cells.
Exfoliation is necessary to provide smoothness, softness and radiance.
The key step – cleansing
First of all, do not forget to thoroughly cleanse your skin. I have never went to sleep wearing my make-up, even if I had to remove it when I was already half asleep. It is important to wash your face twice a day – in the morning and in the evening. At the end of the day, we get rid of make-up and all accumulated impurities. In the morning, it is enough to clean your face with a toner to balance its pH, refresh it and prep for the following steps of applying make-up.
What face care cosmetics do I use?
My skin loves all micellar waters that not only moisturise but thanks to micells (small, round particles) also perfectly remove even very heavy make-up. My favourite product in this range is the La Roche-Posay Effaclar Ultra micellar water. Although I sometimes use oils for OCM (Oil Cleansing Method) to remove waterproof cosmetics.
La Roche-Posay Ultra – my opinion
I use it over three months and I'm really impressed by the effects. La Roche-Posay Ultra micellar water is enriched by thermal water. Therefore, it is rich in minerals that bring relief to your skin. It can be purchased in two capacities: 200 ml and 400 ml. I usually buy the bigger one because I do not have to worry about it for another few months. La Roche-Posay Effaclar Ultra is very efficient.
The specialists from La Roche-Posay brand have created three types of micellar water:
La Roche-Posay Micellar Water Ultra for sensitive skin.
La Roche-Posay Effeclar Micellar Water Ultra for oily skin.
La Roche-Posay  Micellar Water Ultra for reactive skin.
My favourite one is the version designed for oily skin, enriched with glycerine (1%). It perfectly cleanses skin, and after the first use you can notice that your face is refreshed and smooth. The product removes even very heavy make-up without rubbing your eyes. I love La Roche-Posay Effaclar Micellar Water Ultra and honestly recommend it to everyone.