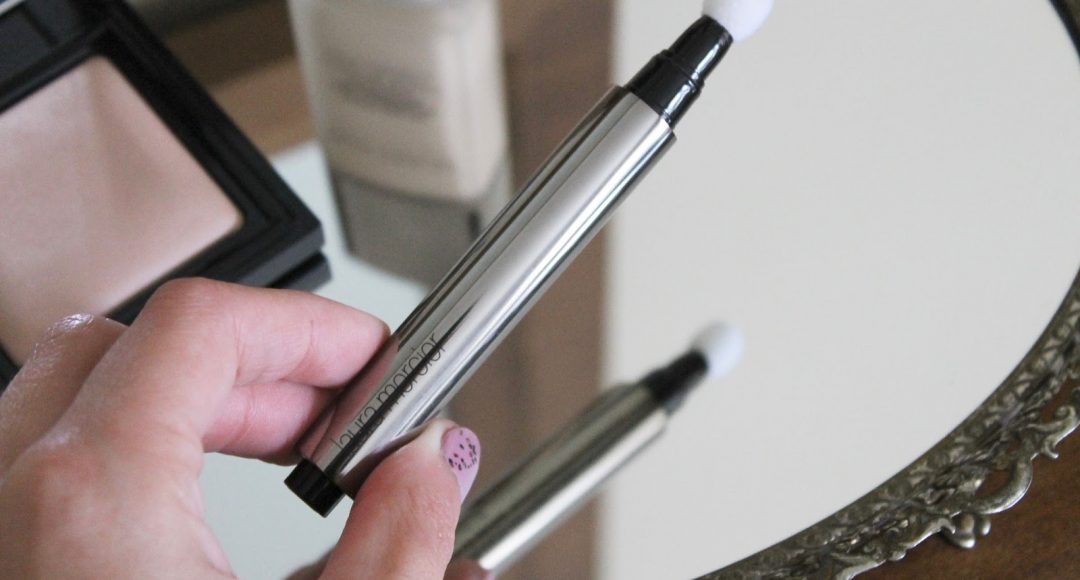 Hands up who likes 2 in 1 cosmetics? Me first, because my minimalist spirit loves all that compact, handy and multitasking, so it takes little space. Tons of cosmetics is not me. I like having one product but with max efficiency and meeting most of my needs.
I can spend a lot of money on it and have no regrets if I only know that in exchange I get high quality and effectiveness. Is Laura Mercier Candleglow worth its price? In my opinion, yes. You can trust me because I already almost used up the entire bottle and intend on buying next one.
I use concealer every day, mostly to reduce dark circles around my eyes. Despite sleeping quite well, my skin tends to play jokes on me, and dark circles are with me almost every day. Methods for it? Concealer and Highlighter with high coverage to create a diversion for those areas. That is why concealer from Laura Mercier is something for me.
Laura Mercier Candleglow Concealer and Highlighter
In my opinion, this is one multitasking product. Concealer and highlighter in one. On one side it highlights dark circles around my eyes and limits other imperfections, while on the other hand, it provides a glowing and light finish for the make-up. In my case, Laura Mercier Candleglow Concealer handled even spider veins, which – as most women probably know – 's hard to conceal without right cosmetic.
That is the only highlighting concealer, that:
allows gradual coverage (from light to medium);
disperses light, lightens dark circles and discolourations;
contains elastic polymers for long lasting effect;
is enriched with light oils to sooth skin.
My opinion – what is its action and where to buy it?
Yes and yes. There is no other product like this one that would be as exploited by me as this one. I often switch foundations and powders; you may say that I'm not faithful to any other make-up product, but remains constant. I always use Laura Mercier Candleglow Concealer and Highlighter because as the only one provides me 100% certainty that all that I want hidden will remain this way.