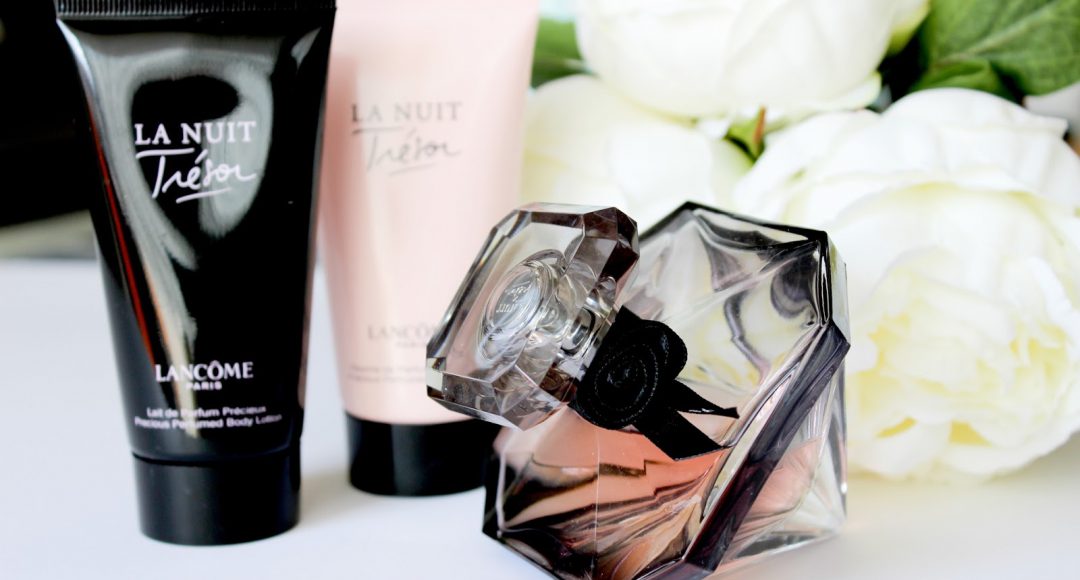 Hi,
Everyone loves to be gifted with presents. Especially when the gifts are what we were always dreaming of. This year, I have decided that I will get myself something extra. The choice was easy! I purchased a set from Lancome La Nuit Tresor. How did the cosmetics work for me? See for yourself. 
What is in the Lancome gift set?
La Nuit Tresor set comes in a pink box with three products inside. There is Eau de Parfum Spray 30ml, Precious Perfumed Shower Gel 50ml, and Precious Perfumed Body Lotion 50ml. The cosmetics are enriched with fragrance notes known to all cosmetic maniacs who love La Nuit Tresor from Lancome. The fragrance includes the notes of fresh raspberry, frankincense, and vanilla, with a bewitching heart of black rose essence. A burst of delicious raspberry and notes of a Damascena rose have then been enhanced to give the fragrance a deep and mysterious scent.
La Nuit Tresor from Lancome – my opinion
Let's start with the perfume bottle. It has been inspired by the Black Diamond and looks extremely impressive. When it comes to the fragrance itself, the flowery scent lasts on the skin for a very long time. Of course, its possible to intensify and prolong it; simply spray the parts of your skin where you can feel your pulse. I reserved this fragrance only for special occasions so I know it will last for a very long time.
How do the body care cosmetics work? The shower gel and body lotion are not unusual products. Apart from the brand and original fragrance, nothing makes them special. The shower gel cleanses the skin, gets rid of sebum and impurities, while the body lotion moisturizes, smoothes out and softens the skin. Ita application cannot be missed after taking a shower or a bath.
Who will I recommend La Nuit Tresor from Lancome for?
If you are a true fan of Lancome, you would probably like to have this set in your cosmetic collection. After all, it includes products that contain fragrance notes of one of the most popular perfumes. La Nuit Tresor set will be perfect to gift the ones you love to show them how much you care. A perfect surprise for Christmass, birthdays or an important anniversary.