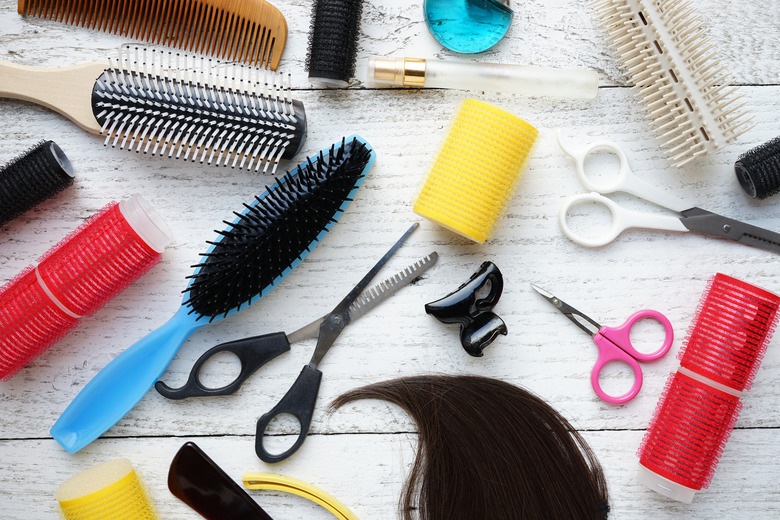 Many years of strenuous work carried out on my appearance, hours of testing of various products and much, much time devoted to different methods of applying the cosmetics have fruited with a startling conclusion. For me, the thing that I'm going to tell you about is the core of hair care with the use of expensive cosmetics.
So, I've discovered
why expensive hair products don't work the way intended.
Too frequently it happens that we buy a really, let's say, overpriced product from the top shelf, we spend the half of our wallet's content on it and all we get is bitter disappointment (when it comes to the effects, of course). What do we do next? We reach for our smartphones and post pejorative reviews concerning the very product and mark it as bad. Has it ever crossed your mind that maybe the cosmetic is fine but we are the ones to blame?
Don't get me wrong, I'm far from generalizing but it often happens that we make mistakes by damaging our hair unconsciously. Then, even the most luxurious hair cosmetics aren't able to help us. Especially when we use them inappropriately as well. Today, I'd like to focus your attention to the hair care mistakes that are made the most often, which translate into the products' efficiency. Maybe, by following a few tips of mine, it'll turn out that the most expensive hair mask in your collection somehow appears to be super effective despite you throwing it away because of the unsatisfactory outcomes it gave you.
We unconsciously diminish the effects that expensive cosmetics produce by, for example:
– using a comb/brush that mismatch our hair type,
– frequently exposing our hair to the action of high temperatures,
– sleeping with loose, wet hair,
– leaving the hair cuticles open (we should use, for example, an acid hair wash after shampooing).
What should be done in order to intensify the action delivered by hair care cosmetics?
There are a few techniques thanks to which the expensive hair products don't work the way promised by the producer. The most important is limiting the damaging factors which deteriorate hair condition right after using a costly cosmetic.
My observations show that choosing an appropriate comb or brush is essential. The cheapest plastic brushes of super tough teeth with a tiny balls on their tips frequently cause micro damages on the hair's surface. These are neither good at distributing conditioners evenly on hair nor they enable delicate hair combing. With time strands become brittle and weakened by being constantly pulled out and jerked. As a consequence, this practice makes the hair fall out too excessively. For that reason, choosing the right comb is crucial!