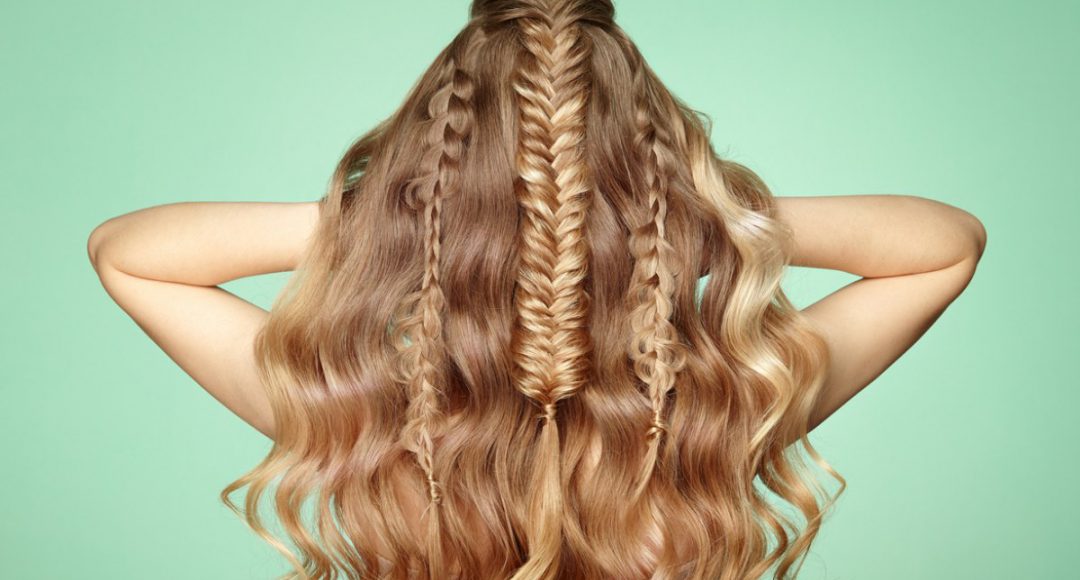 You can care for your hair without a hair mask but be sure you won't achieve the effects that you could with it in your routine. Generally speaking, masks work the most intensively and strikingly improve both condition and appearance of hair. I think I wouldn't do without them. A good mask equals beautiful, strong tresses. If you want super-healthy hair, let me tell you about the best mask to start with. Check out today's post – a list of my beloved hair masks. Let's get to the point!
Beloved Hair Masks I Heartily Recommend
Nanoil Keratin Hair Mask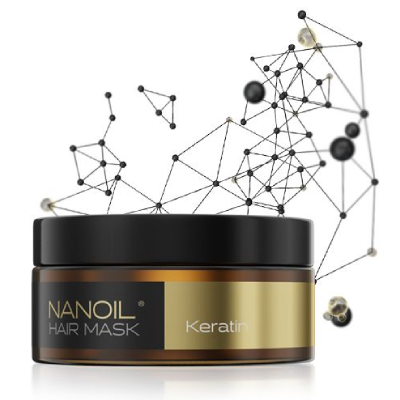 Well, it is simply the best hair mask I've ever used! At the same time, it isn't that expensive, plus it comes in a jar that lasts me a long time. It gives the greatest hair look, ALWAYS. The strands smell amazing, are smooth, supple, bouncy, they shine naturally and are easy to manage. Nanoil Keratin Hair Mask acts like a pro salon treatment. It's a fantastic formula with a large amount of keratin which has a repairing effect, and a portion of panthenol to beautify and strengthen the hair. I believe everyone should try it out! Let me share a link where you can get yourself one: https://nanoil.us/. See it for yourself!
Phytokeratine Extreme Mask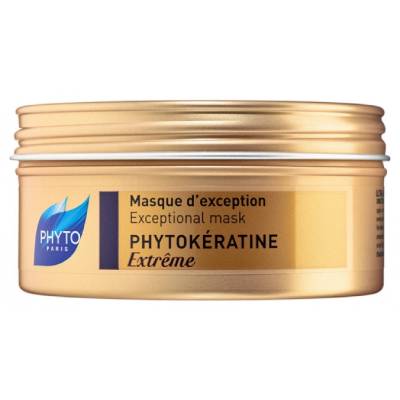 When my hair turns crazy-dry (mainly in winter) then I sometimes like to reach for this strongly-nourishing mask. It works wonders leaving the strands looking their best and feeling deeply moisturized; dryness or frizz are no longer there. This mask enhances the texture of hair too, but… the steep price gives me a headache. Plus I know there are cheaper products producing similar effects out there. Phytokeratine Extreme is rich in a unique daffodil wax (which explains the price, I guess) which offers amazing softness and smoothness; the formula also contains macadamia nut oil which is high in nutrients. The hair gets healthier right away. Let me know if you think that paying that much for hair products makes sense… I'm curious about your opinion. 🙂
Alterna Caviar Replenishing Moisture Mask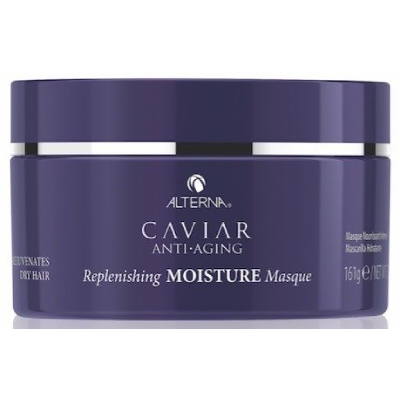 Another mask which isn't easy on the pocket but has a truly wonderful effect. Alterna is one of my favorite hair brands. The caviar-spiked mask leaves my hair wonderfully supple, disciplined, tangle-free, and looking gorgeous all day. Regular use helps repair dry hair which is in bad condition and doesn't look its best. Alterna Caviar Replenishing Moisture includes caviar extract, sea silk, vitamin C and roseroot extract. The makers of this treatment claim it has an antiaging effect – the reduction of signs of aging has been proven by tests. What's interesting, the product stops hair color from fading.
Keune Care Keratin Smooth Mask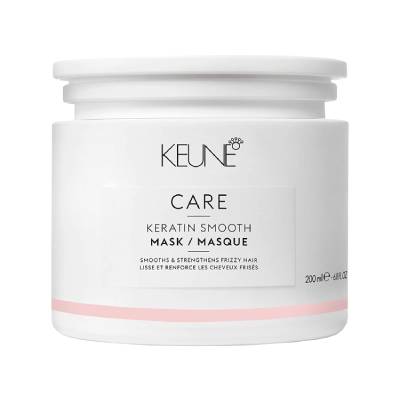 Keune was my beloved hair mask before I happened upon Nanoil products. I like Keune Care Keratin Smooth Mask for the express repair and the effect of slick, soft hair. It's packed with nutrients, including provitamin B5, which has a beautifying effect, and shea butter, an emollient substance which maintains hydration in strands. It does make my hair look great but I can't use it often because the creamy texture is quite heavy and overburdening. Too much of a good thing… On the other hand, I like the Quat complex which protects hair during blow-dry routine and stops it from breaking. Fun fact: the manufacturer recommends leaving Keune Care Keratin Smooth Mask in for just a minute or two! Such short time was not enough for me to spot any improvement. I advise keeping it slightly longer, up to ten minutes. The effect will be a pleasant surprise!
Kérastase Résistance Masque Thérapiste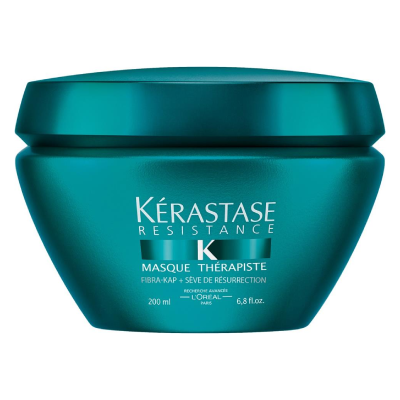 It has a rather high price but it's the only Kérastase mask that my hair goes well with. I don't know why most of the brand's products dry out or overload my strands while I always use them according to directions! Let's focus on this one, though. Kérastase Résistance Masque Thérapiste is ideal for damaged, brittle and splitting hair. It's a gem if you're big on some rare cosmetic ingredients: it's rich in a plant extract, Myrothamnus Flabellifolia, which strengthens weak strands.
Macadamia Natural Oil Deep Repair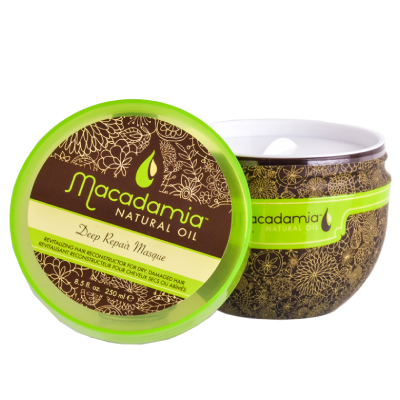 Phew, finally a mask that won't put a strain on your bank balance! This is a perfect emollient treatment which deeply moisturizes and keeps hair from drying out. You'll like Macadamia Natural Oil Deep Repair if your strands are prone to dryness and tend to look lifeless. Awkwardly it works best on my hair in the early spring and autumn. It slightly overloads the hair in the winter and doesn't give enough nourishment in the summer. Despite that it works amazing! Macadamia Natural Oil Deep Repair helps revive the hair quickly making it prettier and more supple.
The above masks are the best I've ever used. If you're looking for the greatest products, you won't be disappointed if you try one. Have any of them caught your eye? Nanoil seems to be second to none. Have you tried it yet? Let me know please!