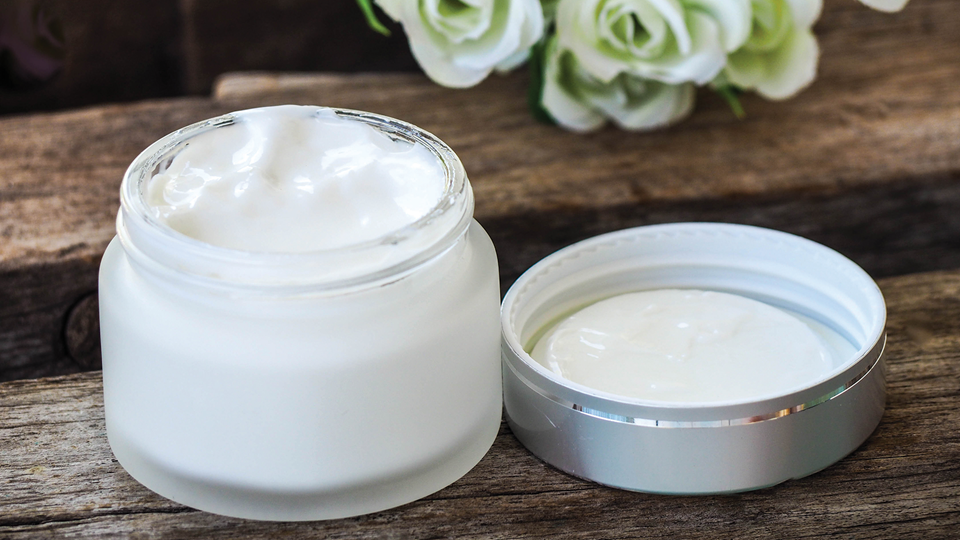 Hey!
Skin care and cosmetics labelled as 'homemade' have been gradually becoming more and more popular. The good news is that some of them can be made from the products and plants that are in our kitchen, medicine chest or garden. However, if you want to boost your DIY cosmetics action, it's worth investing some money in semi-finished goods. You can order them on the Internet or buy in eco-shops. But which semi-finished products to get as the first ones? And how to use them in the right way? In this article you're going to find useful information concerning home cosmetic workshop. Go on reading!
Hydrolate: the basic semi-finished product
In short, hydrolates are herbal waters. In other words, they are by-products obtained during raw plant material distillation (in order to produce essential oils). This is water with dissolved essential oil featuring a huge amount of nourishing substances that are safe; concentration of essential oil is really low, therefore it doesn't pose allergy reaction risk. Hydrolates constitute an attractive alternative to face toners that don't always are made from natural ingredients. For example, we won't find alcohols, artificial food dyes and odoriferous substances there. Therefore, all floral waters serve sensitive and problematic skin exceptionally well. How to use hydrolate? Basically, we can either apply it as a single cosmetic or as an extra ingredient added to a face toner. Also, it can be find useful for preparing your homemade bi-phase lotion or face/body/hair mist. Moreover, floral water can be used to enrich powder face masks. If you are beginning your adventure with hydrolates, try to use lavender, rose or orange water first.
Algae and clays – powder cosmetics
Contrary to the readymade products containing clays and algaes, the semi-finished products stack up way better. They don't contain as many unnecessary ingredients and their action is truly beneficial. Powdered algae are usually applied in the form of face masks. When it comes to clays, they offer definitely more applications. For example, they can be added to shampoos and masks dealing with greasy hair problem. They work perfect as a natural dry shampoo additive. And I hope that you remember that you can combine clay and algae with hydrolate.
Hyaluronic acid – must-have for every skin type
Skin will be moisturised best by triple hyaluronic acid. Contrary to popular belief, this substance doesn't display anti-age properties but a moisturising one. Remember not to use it as an individual substance but mix it with a cosmetic delivering occlusion. When you apply such a product (either a cream or oil), you will prevent water loss from the inner layers of skin. Also, you can combine hyaluronic acid with a cream or oil so as to save time devoted to everyday face care. Did you know that you can dd hyaluronic acid to a hair mask? Owing to such a mixture your hair will be smooth and shiny, and you scalp moisturised.
Oils not only for hair
Natural oils seem to become more and more popular for hair and skin care. The Internet is full of articles on their incredible action and profound effects. But how to use them? For example, you can use natural oils to prepare a macerat or a DIY cosmetics for face washing (OCM). Moreover, you can use natural oils for oil hair treatment or as your favourite cosmetics additive (hand cream, body balm, hair conditioner). Don't hesitate to give a go to tropical oils. In the shops selling semi-finished goods you can find moringa oil, buruti oil, baobab seed oil, murumuru oil.
Liposomes and extracts
First of all, among liposomes we can find phyto-liposomes. They are herbal extracts located in micelles which are responsible for transporting substances to all skin layers. I think, for a start, you can go for the following extracts: moisturising, couperose, antihistamine, or anti-acne. How to use them? Add them to a cream right before putting in on your face, you can enrich your oil-and-hyaluronic serum as well as mix it either with toner or hydrolate. However, be careful: natural substances can cause allergic reactions as well. Before you order and give them a go, think twice.
Fruit enzymes
Bromelain and papain are one of the most popular fruit enzymes used in peelings. However, you don't have to buy a ready-made product in a shop because you can prepare a cosmetic that will match all your skin needs on your own. The truth is, bromelain and papain are easy to combine almost with all products which can be found in a pantry. Just be cautious about adding the right concentration of the acids.
Do you also like DIY cosmetics? If so, which ones do you prepare most frequently? Leave comments!