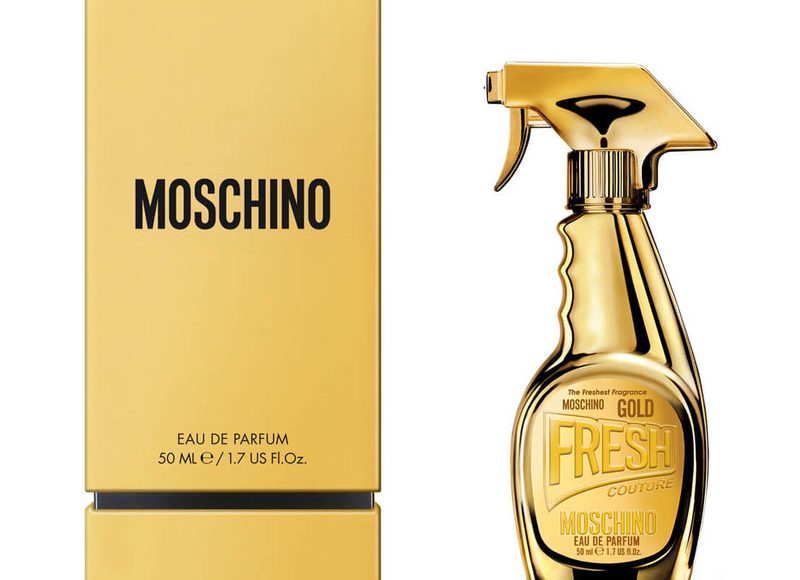 Hello!
Moschino brand has been surprising us since I remember. Once they were extraordinary clothes, sometimes the brand launched weird gadgets, other time it was original jewellery. But what about the cosmetics? As it turns out, Moschino likes to experiment on this field as well. These are new perfumes, Fresh Couture Gold, that has just been introduced onto the market. And basically there wouldn't be anything special about this news if it wasn't for the bottle the fragrance goes with. The phial resembles… a window cleaner.
Fresh Couture Gold – Is this perfume dedicated to housewives only?
Not at all! Despite Moschino's newest fragrances being closed in a window cleaner bottle, this cosmetic isn't designed for housewives only. Fresh Couture Gold can be used by young girls, every businesswoman and all the women who like extraordinary beauty products. The cut of the fragrance's Jib is almost 100% window cleaner -like. It features white, red and blue colours and a very characteristic atomiser; only the aroma and size are different. This time though, Moschino brand took one step further and launched a window cleaner… I mean perfumes in a golden bottle. Did it work out? Yep, it did.
Do Moschino fragrances smell good?
Of course, they do! Fresh Couture Gold fragrances smell with flowers and fruit. We can sense here grapefruit, pear, mandarin, white peach, mango, rhubarb leaves, jasmine, convallaria, orchid, patchouli, sandalwood, vanilla, musk, and akigalawood (aroma that was developed due to chemical transformation of patchouli fragrance molecules). Can this smell be found attractive? Girls who like sweet fragrances, flowery notes and fruity aromas will definitely enjoy the product. As you probably know by far, not all fragrance notes remain on skin for the entire day. Personally, I hope that at least a few of them will fade away so I don't have to put up with all the flowery and fruity aromas I'm not completely fond of.
How do I use Moschino perfumes?
Spray all over the window and wipe… oh! This is how a window cleaner has to be used! Ok, let's be serious now. I have to admit that I had problems with applying the perfumes. Fresh Couture Gold is seemingly convenient to hold it in a hand, the mist evenly coats body skin but… I bet we all are used to applying fragrances hidden either in oblong or geometrical phials featuring a classic atomiser or something resembling a pipette. And now we get this weird bottle. Every time I used Moschino perfumes the spring cleaning up was brought to my mind. Really! Well, maybe I'll get used to it. And keep your fingers crossed for me not to perfume any window with the fragrances. Kisses!
P.S. Do you have any cosmetics that resemble weird things, like detergents?