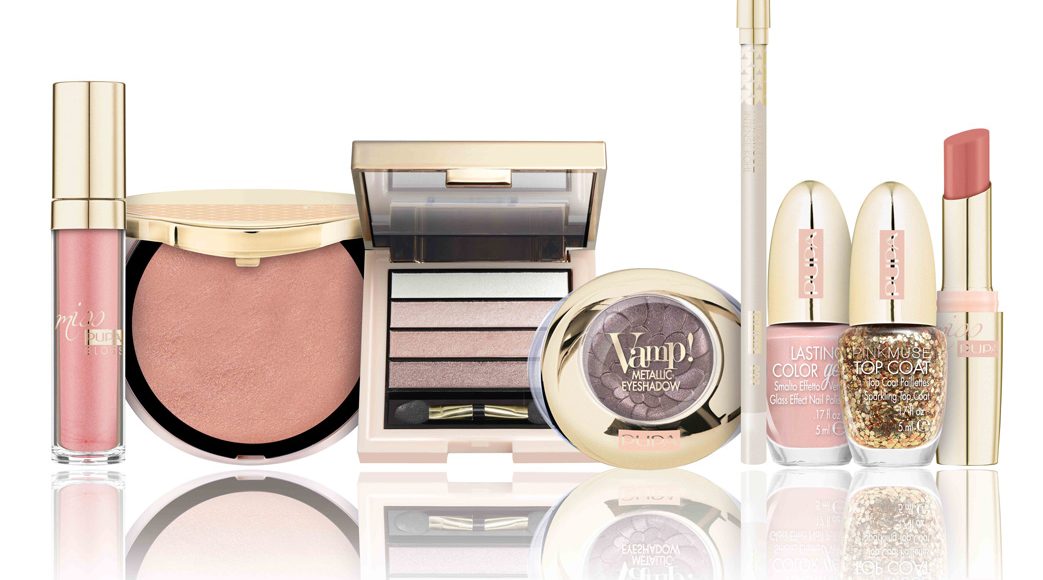 With interest, I follow all the cosmetic novelties, which every Spring are plenty. Every brand tries to be on the top and offers something that will go along with current trends and needs. What are the trends PUPA Pink Muse make-up collection will cover? Read it for yourself.
My first encounter with PUPA cosmetics was when I was looking for a perfect mascara. No mascara was able to meet my expectations. However, since I tried PUPA Vamp! Mascara, I am faithful to it with all my heart.
PUPA PINK MUSE
What will we find among novelties from PUPA? I think that there is nothing for an extra intense make-up fan. The collection is kept in shades of pink, very girly and gentle. Personally, I wear those colors on a daily basis, but it would be too much toned down for me when it comes to the nights out. There are some stronger touches, but it is still very feminine and light proposition.
Pupa Pink Muse holds nine cosmetics:
1. Pupa Vamp! Palette
Small palette with four subtle yet matching nude eye shadows. As far as I'm concerned those are highly pigmented. Their creamy finish makes the eye shadows behave as liquid powder – great coverage, blends well with skin and moisturizes eyelids' skin thanks to light-weight oils addition. The result is glowing and intense make-up during the day. Make-up is easier thanks to equipped mirror in the palette's lid.
2. Pupa Vamp! Metallic Eyeshadow
More like four eye shadows that you can buy individually in very elegant packagings. They combine high coverage formula with deep color and pearl finish. Eye shadows are available in four shades: beige, pink, golden and brown.
3. Pupa Pink Muse Cream Highlighter
I like creamy highlighters very much because they blend with skin just perfect. That is how new highlighter from Pupa works, and the effect is natural. It provides skin with a healthy-looking glow. The mix of golden shades with soft pink is chic. On my skin it is just great, is creamy, light and there is no clogging.
4. Miss Pupa Lipstick
Pink lips in an elegant edition. Pupa lipstick is available in three shades of pink, apricot, and nude. Its innovative gel texture provides medium coverage for an effect of wet, natural and subtle lips.
5. Miss Pupa Gloss Lip Gloss
For someone who likes glossy lips, this lip gloss is a perfect choice. It did not work for me, though I need to admit that it optically made my lips bigger. It can be due to incredible gloss ensured by gel particles and silicones, or perhaps it is a merit of hyaluronic acid or mango extract.
6. Pupa Pink Muse Chubby Balm
Universal lip balm is another proposition from Pupa. It is creamy and leaves lips with delicate protective layer and pink shade that changes depending on the lips pH. For me, it was a raspberry shade, but for some, it will be natural, slightly pink shade. It moisturizes, nourishes and makes lips glossy.
7. Pupa Pink Muse Intense Kohl
Outlines eye thanks to a creamy texture that blends with skin almost immediately at contact with it. It is easy in use and eyes to gain dramatic look and highlight. It is available in three shades: matte black, matte chocolate brown and pearl nude. I fell in love in brown Khol.
Pupa Pink Muse Collection also contains Pupa Lasting Color Gel (Glass Effect Nail Polish) in shades of powder pink and colorless topcoat Pupa Pink Muse Top Coat (Sparkles To Coat) with shimmering golden particles.