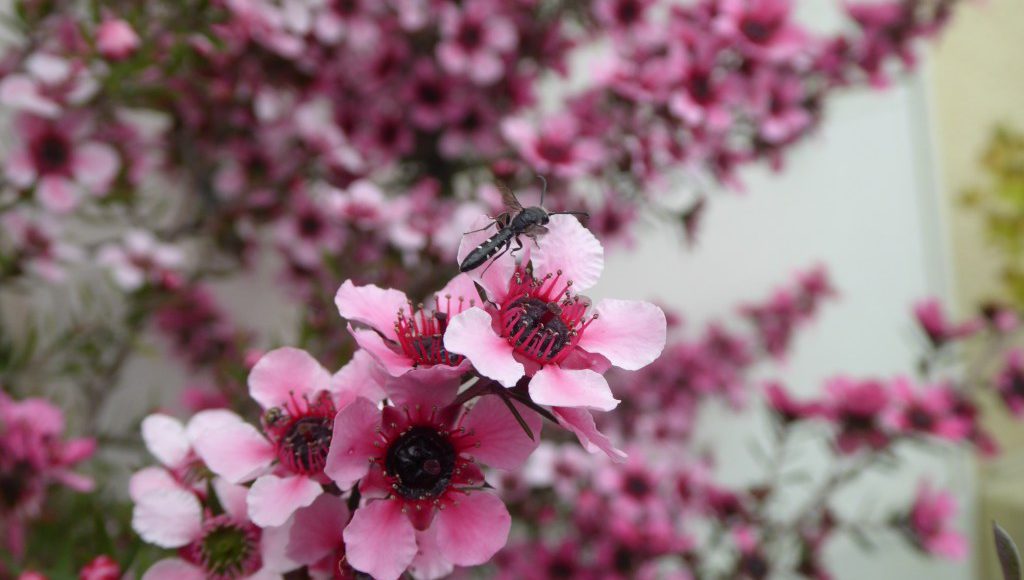 Hello, Lovelies! 
Manuka is a shrub that grows on unpolluted areas of New Zealand and Australia. Knowing the power of Australian cosmetics brands and the highest quality natural ingredients originating from these regions, we can expect not just any type of care from manuka. Is it really so? Leaves of manuka appeared in cosmetics relatively recently and stormed the whole world. Today, they are one of the leading ingredients used in the care of oily, acne and combination skin. Why does manuka outclass other cosmetics? How does it work? Is it worth trying manuka leaves in skin care?
Manuka leaves have not been recently discovered in the cosmetic world. The ancient people discovered their amazing properties – they were commonly used as an antibacterial and cosmetic agent, used to treat skin lesions and as an antifungal medication. Often, wounds were cured with it because they not only improved the healing of the epidermis but also relieved the pain.
Manuka leaves in cosmetics
These highly medicinal and anesthetic as well as antibacterial properties of manuka leaves have also been used in cosmetics. With troublesome acne, enlarged pores, excess sebum, and all "skin pathologies", manuka leaves bring relief and help to get rid of troublesome changes, unwanted pimples, unclog and cleanse pores quickly. They are also known for having astringent properties.
Manuka leaves juice perfectly regulate the work of sebaceous glands, keeping the sebum secretion balanced. Another important feature of manuka leaves is that they help cleanse the skin thoroughly: they get rid of toxins, disinfect and provide an excellent detox for the skin. Regular use of manuka leaves helps to get rid of blackheads, even the most "persistent" ones.
Manuka leaves INCI – Leptospermum Scoparium Leaf Extract
If you are looking for good cosmetics with manuka leaves, remember to check how high it is placed in INCI. Look under the Latin name I mentioned above. The more manuka extract contains a given cosmetic, the higher the Latin name will appear in INCI. It best if the Leptospermum Scoparium Leaf Extract is found at the beginning of INCI.
Manuka honey – the perfect, natural cosmetic 
Pure manuka leaf extract is hard to get and purchase, which is why we are doomed to readymade, drugstore products. Unfortunately, many of them contain SLS, SLES substances that can interfere with the manuka leaf extract. However, the good news is that honey is also produced from the flowers of the New Zealand plant. It has similar properties and it's a brilliant and all-natural cosmetic.
Manuka honey has very strong healing properties: it can fight staph bacteria, streptococcus, and e-coli. As a cosmetic, it is also a powerful smoothing and nourishing remedy, which provides the skin with a quick and strong detox, removing toxins, impurities, cosmetic residues and elements penetrating the skin along with toxins. According to many researchers, manuka honey also has anti-cancer properties.
Manuka honey is a perfect ingredient for face masks and body scrubs as well as hand and foot wraps (its antifungal properties perfectly nourish the skin of the feet).
Have you ever used cosmetics from manuka leaves or with honey made of the plant? Do you know what are the effects? Did manuka leaves work well for you in skin care? Do you know any recommendable cosmetics with manuka leaves? Let me know in the comments 🙂