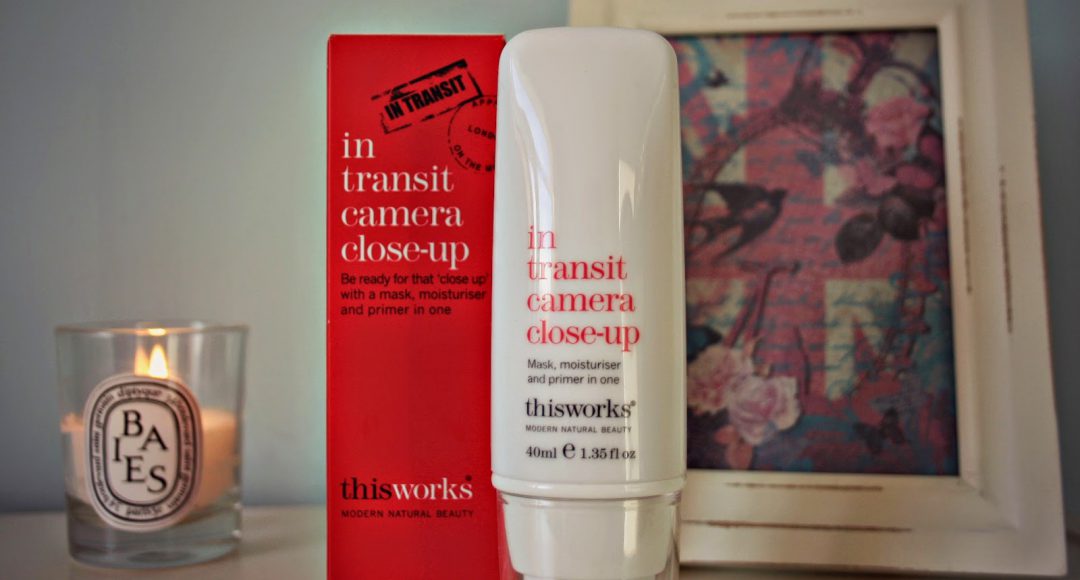 Hi, 
Every time new cosmetics appear on the market I fell the urge to purchase them and try it out. The same thing happened in regard to This Works brand and their In Transit series. How do they work? How to use them? It's all in this post! Enjoy reading.
This Works cosmetics
In the In Transit series from This Works there are four cosmetics for skin care and protection. You will recognize them by the white packaging and red cardboard boxes. Three products of the series come in tubes with a handy applicator and one is closed in a jar. In Transit series offers the following products:
a mask, moisturizing cream and makeup primer in one In Transit Camera Close-up;
cosmetic cotton pads with rose and mint water In Transit No Traces;
two moisturizing creams with UV In Transit Skin Defense filter.
In Transit Camera Close-up
It is a multifunctional cosmetic. It works as a face mask, moisturising cream and a makeup primer. The product makes the skin brighter, protects from free radicals, regenerates and improve the natural water-lipid layer. The cosmetic from This Works soothes irritations, smoothes fine lines, replenishes water level in skin cells. How do I use In Transit Camera Close-up? Before the application, shake the product well. Apply a bit to the face and around the eye area and massage it until it is fully absorbed. Right after the application, the complexion is slightly moist and ready for the makeup application.
In Transit No Traces cotton pads
Those are cotton pads closed in a large jar. They are made of cotton an soaked in rose water with mint and green tea with the content of vitamin E. They remove the makeup thoroughly and get rid of any impurities. Additionally, they take care of the complexion, reduce free radicals, moisturize the skin and leave it feeling refreshed. Simply take one out of the packaging and wipe your face gently. Sometimes, I like to use them instead of a toner and they also work well.
In Transit Skin Defence creams
The main task of the creams is to moisturize the complexion and protect it against harmful solar radiation. One of them contains SPF 30, the second one – SPF 45.  This Works products soothe facial irritations, make fine lines less visible and deliver many valuable nutrients. The creams do not have a greasy consistency, do not contribute to the formation of blackheads nor they cause shine in the T zone. They are perfect for all skin types. I like to use them in the summer before sunbathing or long walks in heat. However, I do not rub the cream around the eye area to avoid irritation.
Have you already discovered This Works brand? What do you think of their products? What is your secret weapon for beautiful skin?