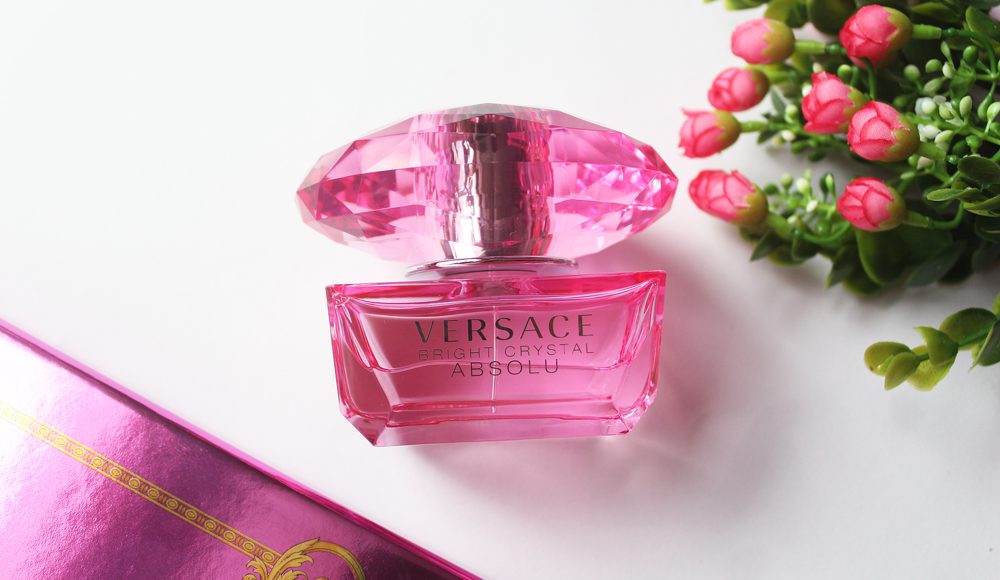 Hello!
I do like when, at my visit in a drugstore, I can buy  a agrance and a body lotion holding the same aroma. Actually, it was the case of Versace, Versace Bright Crystal. How do the cosmetics smell and do they work well? Feel invited to read the following entry.
Versace Bright Crystal set
The set of this well-known fashion designer contains two products: eau de toilette and body lotion. I find the products as typically feminine – you're going to sense sweet, flowery, fruity and musky fragrance notes. Moreover, even the colour of phials suggests the target group of consumers; the packaging is pink and white. Both products feature the same fragrance notes. Yuzu and pomegranate fruit are here the head notes and we can sense them as the first ones. Sadly, they fade away after an hour or so. Heart notes belong to lotus, magnolia and peony. We can sense them after the head notes; they stay on skin slightly longer. The last to sense are as base notes which remain with us throughout the entire day. These are: musk, mahogany and amber.
What can be done to help eau de toilette stay on our skin for the entire day?
I assume that most of you already know that eau de toilette isn't as durable as perfume or eau de parfum. For that reason, we have to take care ourselves to help Versace Bright Crystal remain on our skin longer. To do so, we can apply the eau de toilette to the very places that generate warmth and thereby generate smell. These are: wrists, inner knees and elbows, skin behind ears and neck. These are the places where you can sense pulsing blood if you put the fingers onto them. Another method that I tested and works for me is applying Versace eau de toilette to hair and clothes. However, if you want to use the product alike, you better be careful since it may discolour the fabric and dehydrate hair.
What are the effects delivered by Versace Bright Crystal body lotion?
To me, Versace Bright Crystal body balm is really good at smoothing and replenishing skin with water. I apply it after every shower as well as when I feel my skin being dry and tight. Moreover, the cosmetic is creamy thanks to which it's easy to apply and fast to penetrate the skin. Add the beautiful smell it has! Flowers and fruit are something I truly adore!
Do you also like such cosmetic sets like Versace Bright Crystal?