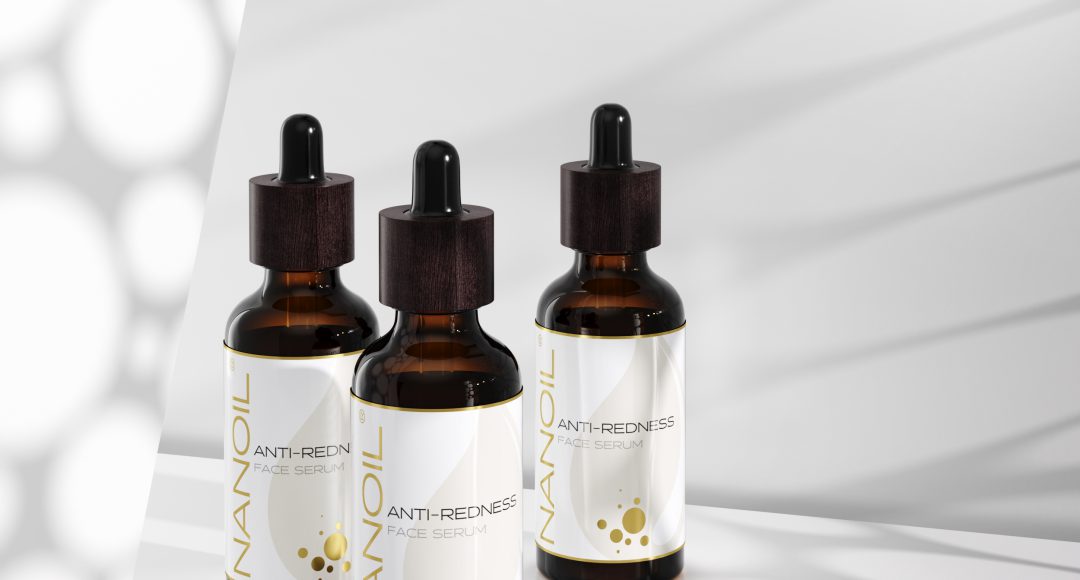 Your skin is prone to broken capillaries and you dream to finally get rid of the redness, blushed cheeks and hated spider veins? It isn't as hard as it seems! Proper daily care and a good product can do the trick. Moisturizer, toner and micellar water are important but it's the facial serum that works in the deep layer of skin. What about the best serum for inflamed skin? I recommend Nanoil Anti-Redness. It is second to none and I'm about to give you the proof.
I'm not going to elaborate on rosacea or its causes because I bet you know it very well if you're a sufferer. You must be aware of the redness triggers and other factors affecting skin with weak capillaries. So let me get straight to the point: why is Nanoil Anti-Redness Face Serum a winner in daily skin care routine for sensitive complexions?
Nanoil Anti-Redness Face Serum is cut out for rosacea-prone skin
Firstly, let me give you a few must-know facts. Nanoil offers:
big-sized serum, 1.69 oz/50 ml
long-lasting serum (mine lasted me for four months!)
great price; this top-quality serum lasts long and costs a few times less than similar products
light-textured serum, without heavy oils, parabens, silicones, synthetics; perfectly suited to delicate, redness-prone skin
easy use, fast-absorbing serum, no greasy spots, perfect make-up primer
fast purchase and delivery if you order the serum from www.nanoil.us
Nanoil Anti-Redness Face Serum suits any skin regardless of age!
Even though this serum is made for rosacea-prone and reactive skins, spider veins and similar nasties, it works equally well on sensitive, allergy-prone, dry skin which loses moisture fast, and for mature and lifeless complexions. It can work on so many different skin types because, apart from botanicals for stronger capillaries and reduced redness (linden, cypress and buckeye extracts), it contains antioxidant-rich plant, Punarnava, which guarantees antiaging effects and is amazing for improving the skin tone. Nanoil Anti-Redness Face Serum makes the skin better no matter our age.
What effect does Nanoil Anti-Redness Face Serum have on my face skin?
Well, I love this serum. Apart from acting as the best cooling compress on face redness and effective spider-veins buster, it always leaves my skin smooth and perfectly moisturized. Beyond that, it is great for improving the skin tone so I can finally boast a face free of redness and hyperpigmentation. WINNER!
How to use Nanoil Anti-Redness Face Serum?
It's super easy. Use it:
on clean face
after removing make-up
after a skin toner
before a moisturizer
once a day (twice if you've got extremely reactive skin)
Nanoil Anti-Redness Face Serum according to reviewers
I must say I was shocked by the number of rave reviews but they proved justified when I tried and tested the serum on my skin. Users love Nanoil Anti-Redness Face Serum for the fantastic effect, good price, big bottle, cool ingredients and light texture. I never came across a product that would bring so many benefits for rosacea and redness-prone complexion.