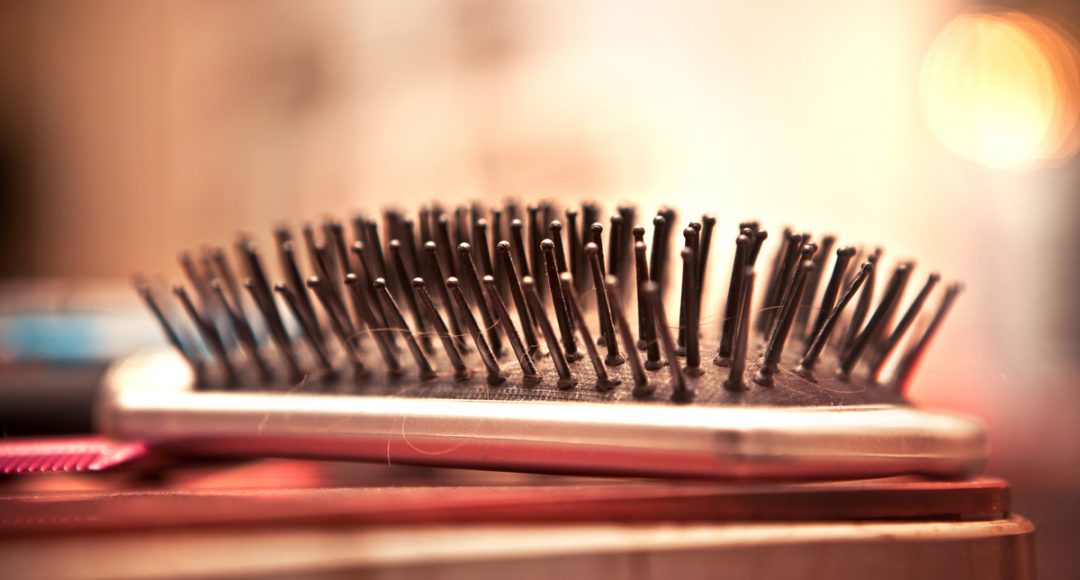 Hey, girls!
Today, I'll tell you about my new beauty gadget. It isn't another flat iron in my collection. I got myself a straightening hairbrush. Not only does it detangle the hair but also turns waves and curls into an elegant and straight hairdo. How did the gadget do in my test?
How does the straightening hairbrush work?
It looks like a regular hairbrush yet it has a cable. You simply plug it in and set the right temperature. The minimal temperature is 80ºC whereas the maximum – 230ºC; the values are different depending on the brand and a type of a device. The LCD screen displays the temperature. When the gadget reaches the right temperature, you just comb your hair with it. If you want to make it easier, divide the hair into sections.
Straightening hair with a brush – effects.
The difference between straightening hair with a flat iron and a brush is huge. Firstly, you simply brush your hair instead of treating it to hot ceramic plates. That's why the action of temperature isn't as intensive. Secondly, your hair isn't ideally straight; it's a bit wavy and looks natural. The appearance depends on how long you use the brush. Thirdly, the final effect depends on the length and density of the hair. When you use a flat iron, you must divide your hair into smaller sections. In case of the brush, it isn't necessary.
How did the straightening brush do in my test? The safety is an asset. The teeth of the device aren't as hot as the plates of the flat iron. So, you don't have to be worried about burning your scalp or ears. What's more, you can touch the brush to check the temperature or remove the tangled hairs. Besides, the straightening brush is very easy to use and clean. Thanks to a small size, you can have it while travelling. I guess the brush won't straighten very thick or curly hair. If it's your hair type, use a straightener.
Summary:
A straightening brush or flat iron? Easy to guess – a straightener will deliver far better and quicker effects. You must put some effort to straighten your hair with the brush. Moreover, hair gets frizzy and static. As a consequence, you must apply some styling products e.g. oils or conditioners. I think that using the brush every day can damage the hairdo.
What do you think? Have you ever used a straightening brush?