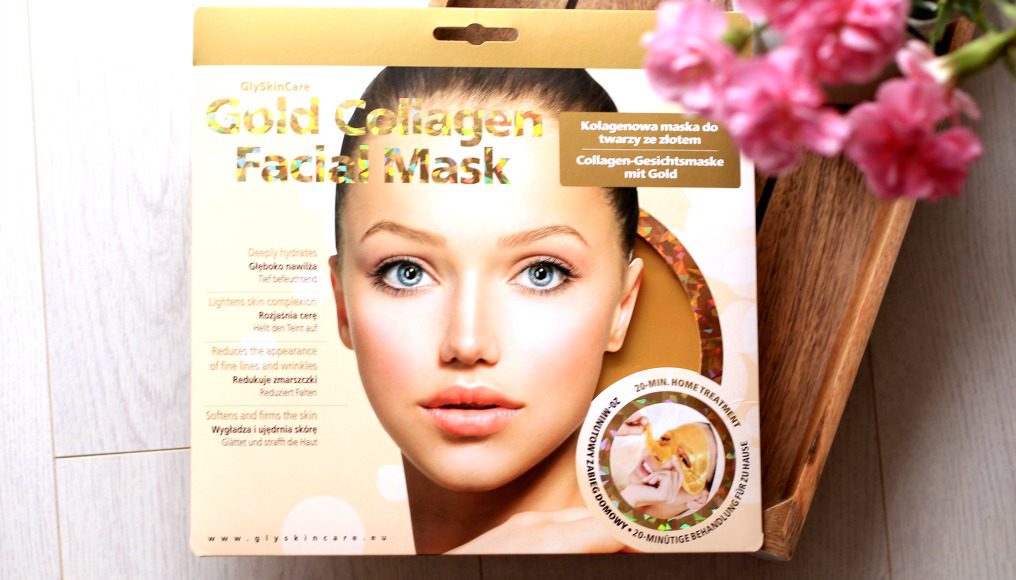 Hello everyone,
From time to time, each of you should allow yourself to get a bit of luxury in your daily routines of skin care. Your face requires even extra care than the rest of your body! That is exactly what I have done last weekend! I have used a facial collagen mask with gold from GlySkinCare. How did it work for me? Keep reading and I'll tell you all about it.
What are the properties of Gold Collagen Mask?
The mask from GlySkinCare is specially designed to take care of dull, mature and fatigued skin with hyperpigmentations. Its main aim is to deeply moisturise, improve radiance and make the skin firmer. Thanks to this cosmetics, your skin will look younger and even more beautiful. Fine lines will become almost invisible, discolouration will disappear, the face will gain a healthy and natural colour. Dry skin patches and the tight feeling will no longer be a problem for you.
What does GlySkinCare mask contain?
The product comprises a set of ingredients that are responsible for moisturising and brightening up the skin. apart from gold and collagen, there are also: aloe vera, allantoin, rose flower extract, hyaluronic acid and vitamins A, C, E and B3. All the components are at the beginning of the ingredient list placed on the box. Conclusion? Their content is high which makes the product very effective.
How did I use the Gold Collagen Mask from GlySkinCare?
Firstly, thoroughly cleanse your skin and towel-dry it. Gently take the sheet full of nutrients out of the packaging and put it on your face. Make sure to adjust the holes made for your eyes, nose and mouth. Press it and smooth it out so it fits everywhere perfectly. Leave it on for about 25 minutes and after that period of time, just peel it off. Any remaining gel is to be massaged into the skin. Use gentle circular motion to allow and speed up absorption. Keep it away from your eyes. The product can be used twice a week.
Have you ever used Gold Collagen Mask from GlySkinCare? Do you like face masks that come in the form of a sheet? What are your favourite ones?