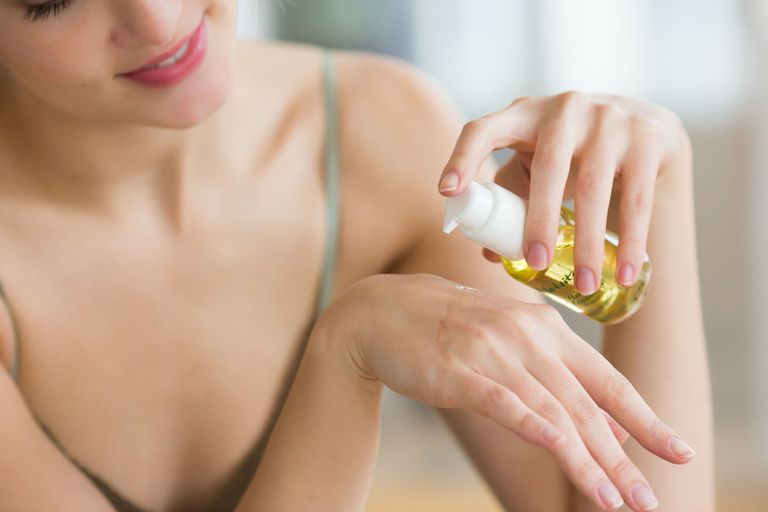 Even though I've got tons of beauty products, oils are the only ones I can't do without. I use them for nearly everything: face, body and hair.
In today's post you can read about my 7 favorite beauty oils. How to use them? What do they do? Why are they my must-haves?
Natural oils in beauty routine
If you're new to using oils for beauty, I've got some essential facts for you. Vegetable oils have been used in natural medicine and beauty routines for ages. This traditional way of enhancing hair and skin comes from Asia.
What properties do oils display?
Nowadays, oils are popular all over the world, and appreciated by cosmetics makers for the following properties.
Oils improve levels of moisture by reducing loss of water.
They have an antiaging effect as they are high in antioxidants.
They soothe irritations and relieve the skin.
They have antibacterial and (some of them) antifungal properties.
They protect from the sun, extreme temperatures, toxins, etc.
Shockingly, there are more benefits, and the effect you get depends on the oil you pick. Let me tell you about my favorite beauty oils.
7 best oils for face, body and hair
1. Argan oil
You must know this one. Cold-pressed oil extracted from Argan seeds is Moroccan miracle-maker that has taken my and other women's beauty routine over. I love to use it on my body, face and hair. I adore how it leaves my skin insanely smooth and perfectly moisturized. Note: apart from repairing and antiaging effect, argan oil protects against heat damage: applied on hair it guarantees protection while blow-drying or styling and actually makes the task easier.
2. Sweet almond oil
All moms-to-be should get sweet almond oil as it is a brilliant remedy for all kinds of skin blemishes, stretch marks, and cellulite. Because it is natural and mild, you can use it on any skin type worry-free. For me it works as a face cream, sometimes make-up primer, and naturally, as a body massage oil.
3. Castor oil
Castor oil works best for hair, making it more resilient, preventing hair loss, thickening and stimulating faster growth. It brings more benefits, though. Even though it's thick, I suggest trying it on problematic complexion, e.g. acne or oily skin. Castor oil is a base component for OCM blend (oil cleansing method). It detoxifies like no other oil.
4. Jojoba oil
I love jojoba oil for soothing my face skin whenever it suffers from dryness and irritations. Its structure is similar to sebum that our body produces to protect skin against loss of moisture. That is why it effectively reduces oiliness, minimizes shiny T-zone, and relieves irritated, tight-feeling face. You can use it freely when other products fail. I know that from my own experience.
5. Macadamia oil
Macadamia oil is called vanishing oil because it's nearly instantly absorbed, penetrating the skin and working from within. I don't like product overload in the summer so I use macadamia oil which protects my skin against sun damage. Obviously, it is also good to use on hair, scalp, nails or extremely dry areas like elbows.
6. Shea butter
What does butter do among oils? It does make sense! Actually it is oil which is solid because of a higher concentration of saturated fatty acids. The application is effortless, though. Once you spread it across the skin it melts, leaving the skin smooth like silk. Shea butter works wonderfully, ramps up levels of moisture, and adds elasticity. I haven't put it in my hair but I guess it would work if I mixed it with a less thick oil.
7. Raspberry seed oil
Last but not least, a cherry, or raspberry, on top. It is pricey but worth the price as it's a strong antioxidant. If you choose a fine-quality oil – cold-pressed and unrefined – your skin will be relieved once you apply it. Raspberry oil moisturizes, smoothes, nourishes, revitalizes, protects, rejuvenates and does other things that you should treat your skin to.
Let me know if you've ever used any of my top oils!