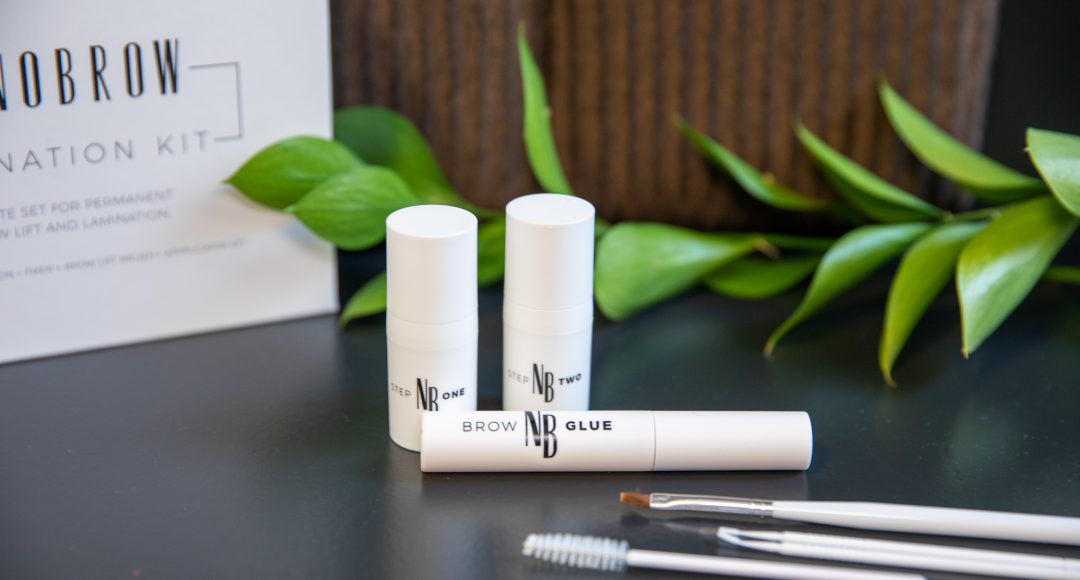 My dear ladies!
You can once and for all say goodbye to unruly and unmanageable brows that stick out in the wrong directions. I have something that can save them! It's Nanobrow Lamination Kit – a kit for at-home brow lamination, which can work wonders. It's simply a lifesaver for uncontrollable brows.
The complete kit for long-lasting brow lamination from Nanobrow – review and price
My eyebrows have always been quite unmanageable and it was difficult to give them the right shape. Why am I writing this in the past tense? Because I finally found a brilliant lamination kit for home use that completely transformed their look! Nanobrow Lamination Kit contains three numbered and very efficient bottles that are easy to apply. Even the untrained can certainly handle brow lamination at home.
Laminating eyebrows at home not only sets them in place beautifully for 6-8 weeks but also provides them with a powerful dose of nourishment and hydration. Eyebrow lamination is by far my favorite treatment. If you want, you can have it done by a professional beautician, but I prefer to do it myself. The Nanobrow brow lift kit is very affordable. I think it's a kit suitable for every budget. The bottles easily last for 11 individual treatments, so in my opinion, it provides huge savings. I am grateful to my friend for introducing me to this brow lift kit! <3
Eyebrow lamination at home with the Nanobrow Lamination Kit
I didn't think eyebrow lamination at home could be so easy. The Nanobrow lamination kit is really easy to use. It ensures the brows stay in the desired shape for weeks, and for everyday wear, I just brush them with a spoolie and I'm ready to go. The brow lamination and lift kit from Nanobrow is great for both salons and home use. I know as my friend uses it in her salon and her clients are always happy 🙂
The Nanobrow brow lift and lamination kit contains everything you need to laminate your eyebrows at home. The lamination treatment intensively regenerates the brows, makes them more flexible, and brings out the true beauty of the brows. It's the perfect way to quickly improve the appearance of your eyebrows. I am convinced you will be satisfied with it too. No more unruly brows!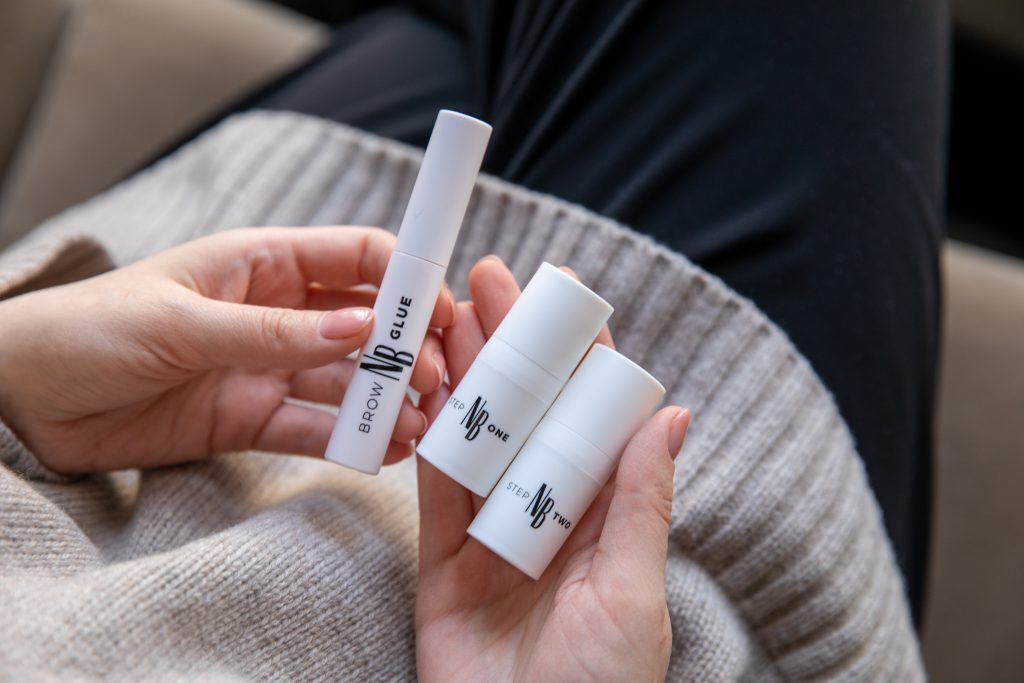 Eyebrow lamination at home – step by step
The Nanobrow brow lift and lamination kit is extremely easy to use and its efficiency is surprising. I'll tell you how to do brow lamination at home step by step using this lift kit <3
I remove my makeup thoroughly with an oil-free makeup remover. Eyebrows must be free of any oily residues!
I apply a small amount of glue with an applicator and wait 30 seconds.
I take the included brush and apply the lifting product. I apply it, starting from the inner brow edge, and shape brow hairs in the desired direction.
I leave the product on for about 7 minutes and then wipe it off with a dry cotton pad.
I apply the last product with a brush. Don't worry, all the bottles are clearly numbered 🙂 I shape my brows accordingly, and after 7 minutes I remove the product with a moistened cotton pad.
I brush through my eyebrows with a spoolie and I'm done!
Do you see how easy it is? The Nanobrow brow lamination kit was created with every woman in mind. I am confident anyone would be dazzled by its performance <3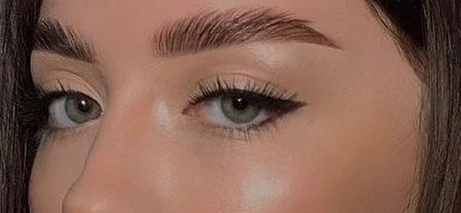 Nanobrow Lamination Kit – where to but this brow lift kit?
Nanobrow Lamination Kit in Sephora, Nanobrow Lamination Kit in Douglas … just type it in Google and you will find it somewhere 🙂 Nanobrow Lamination Kit is a brow lift kit available at all renowned beauty stores and at www.nanobrow.us. Order it online or rush to your favorite beauty shop.
I am looking forward to your feedback! Let me know if you have already tried the brow lamination kit at home <3