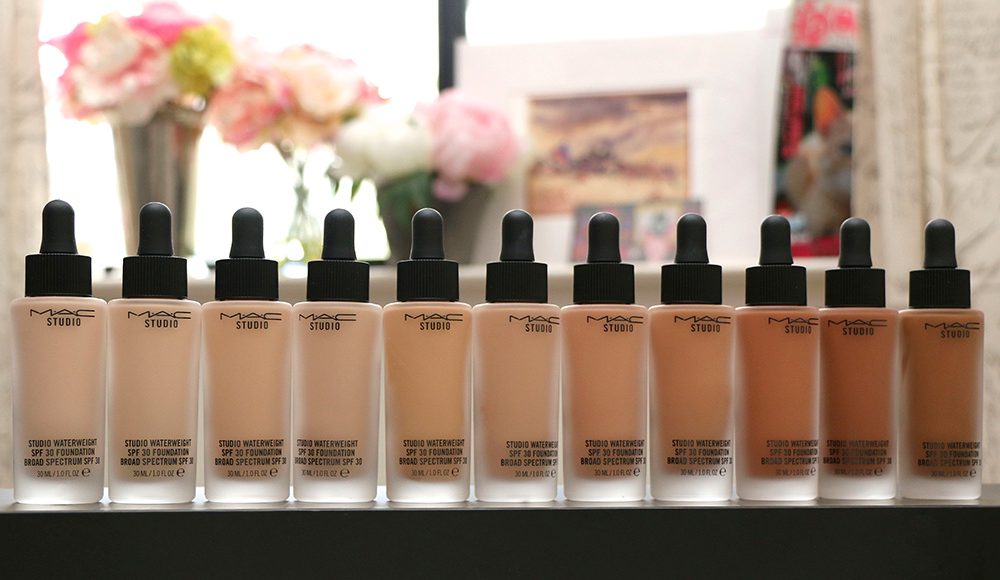 Hello girls!
Have you ever wondered what an ideal foundation should be like? Whether it should provide high-coverage, ensure natural effect? Does it have to contain natural ingredients or will the sunscreen be enough? Will a liquid formula be ok or maybe go for a thicker consistency? Luckily, all the questions have been answered by MAC when it has launched a new foundation Studio Waterweight SPF 30.
What should you know about the Studio Waterweight SPF 30 foundation?
Studio Waterweight SPF 30 by MAC is available in 22 shades in the beige and bronze range. Thanks to such a variety, everyone will be able to find their matching shade. The product gives medium coverage which means that the look will be natural without any streaks, stains and the cakey effect. What's more, the product is long-lasting – no need for touch-ups during the day. The foundation contains ingredients responsible for moisturising and smoothing out the skin. The easy application made Studio Waterweight SPF 30 my go-to product!
How to apply MAC Studio Waterweight SPF 30?
The foundation is equipped with a pipette that helps dose the exact amount of product you need to use. For the application, use a makeup sponge or a flat top brush. Remember to blend out the product really well, especially along the lashline, around your nose and mouth. One thin layer of the product will be enough to cover up imperfections and even out the skin tone and texture. Do not forget to set everything with a setting powder and add a bit of blush to the cheeks.
MAC cosmetic collection
Apart from the Studio Waterweight SPF 30 foundation, you can also use the makeup primer and a brightening concealer. Prep + Prime Skin foundation smooths out the skin texture, reduces sebum secretion and eliminates redness. It has the form of a liquid which is why it is so easy to apply and to distribute other cosmetics on the top of it. Furthermore, the Prep + Prime Highlighter brightens up dark under-eye circles, evens out the skin tone and conceals blemishes and imperfections. You should use a brush to apply it and distribute evenly where needed.