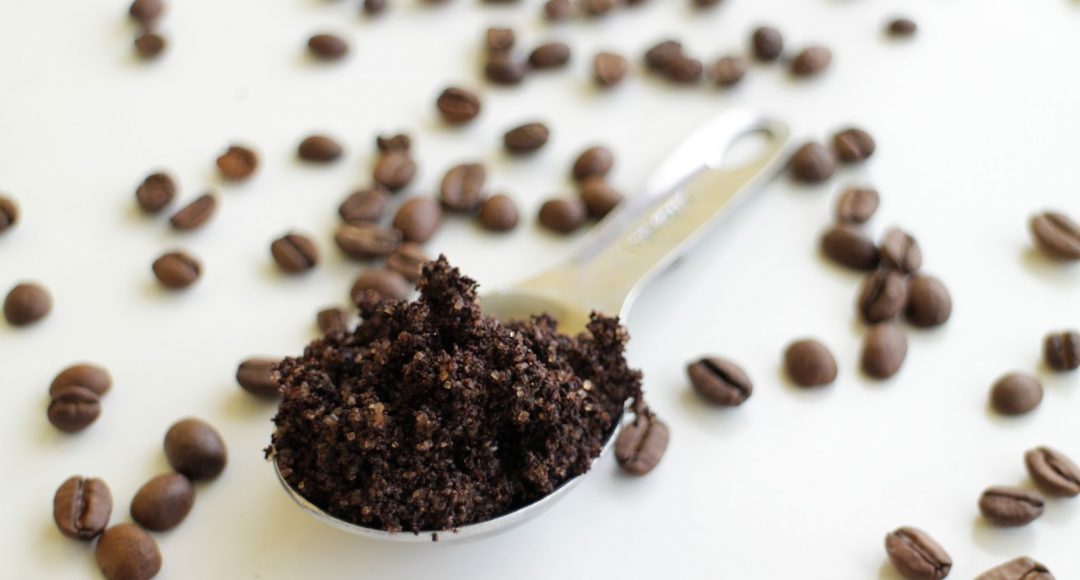 Skin scrubs – it turns out that by many people, they are just underrated. We don't do it too often and think that washing the body with a rough glove or sponge will suffice to improve the firmness of the skin. Well, I must admit I've been thinking the same way for a long time until I read how scrubs affect the skin and why it is impossible to replace them with anything else. Because of the fact that I just love DIY cosmetics, and most of the times, I rather create my own products (making sure the ingredients are all-natural and safe) – I have already tested out numerous body scrubs. Today, I'd like to share the recipes for my personal favorites. They don't just give amazing results but also smell incredibly and became the aromatherapy that allows me to relax after a long day at work. 
Why is body scrub so important?
The body scrub is the same as a face scrub. I'm sure that each of you cleanses the face regularly, reaching for your favorite facial scrub. Nothing allows getting rid of dead skin cells, cleaning your complexion of toxins and increasing the absorbency of other cosmetics (creams, serum, and even intensify the effect of masks) better.
Body peeling works similarly. It smoothes out, removes dead skin cells, makes cosmetics absorb faster, including all firming or anti-cellulite products. It stimulates blood circulation and helps to get rid of toxins. Regularly performed skin exfoliation is one of the best weapons to fight stretch marks, cellulite and flabby skin.
You can buy any scrub – selected to match the type and condition of the skin, but I can assure you that, you'll get a much greater satisfaction when massaging your body with a hand-made product. Thanks to this, you can make yourself a mini at-home spa, which will put you in a good mood. All you need to do is light up a fragrant candle or an oil burner. Evening relaxation guaranteed!
The best homemade body scrubs [DIY]
1. Pink salt body scrub 
½ cup of pink, Himalayan salt,
6 tablespoons of shea butter, coconut oil, and half a cup olive oil
2-3 drops of your favorite essential oil (I love the refreshing scent of green tea oil)
Combine all ingredients together and store them in a beautiful, decorative jar. Enjoy your new cosmetic with effective cleansing and smoothing properties.
2. Sugar scrub with a hint of orange 
I just couldn't resist it. For a long time, it was my favorite body peel. In the winter, I liked to add a pinch of cinnamon to introduce a true holiday mood. Additionally, the scent gave me energy and forced me to get up and do something on a cold, dark morning. Here is the recipe for orange, sweet sugar body scrub:
half a cup of brown sugar,
5 tablespoons of your favorite natural oil ( I recommend sweet almond oil),
2 tablespoons of natural honey,
a tablespoon of freshly squeezed orange juice and orange peel from one half.
Combine all ingredients in a bowl and store it in a jar. Apply to moist skin.
3. Coffee-cinnamon body scrub 
a few tablespoons of olive oil or a natural oil, for instance, argan oil,
3 tablespoons of coffee grounds,
a bit of ground cinnamon or an oriental essential oil (2-3 drops).
Mix all the ingredients and apply to the moistened skin of your body. A coffee scrub is recommended primarily for people who are struggling with the problem of cellulite. Coffee scrub gives the skin a nice, uniform color and velvety softness.
Do you know any other interesting recipes for home-made scrubs? If so, share your ideas, I will be happy to try out any other beautifully scented DIY scrubs. Have a nice day!