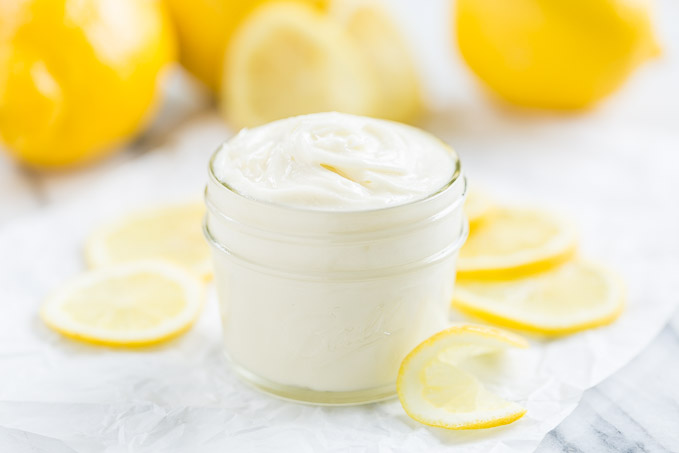 Hello!
Hand-made cosmetics are the most enjoyable. Why? Because they contain natural ingredients of your choice, they are safe and effective, and the best is that only you can do them. Therefore, discover how to prepare a cosmetic body butter with the addition of citrus fruit.
Citrus body butter – ingredients 
To prepare a cosmetic citrus fruit body butter you will need natural ingredients, which you can buy in herbal stores or online stores with semi-finished products.
Ingredients:
30 grams of cocoa butter – it moisturizes the skin, protects against UV rays and other harmful factors coming from the outside, unifies skin tone and retains water inside;
50 grams of Shea butter – it regenerates and moisturizes the skin, delays ageing of the skin;
50 ml of macadamia oil – softens, firms and moisturizes the skin, has anti-cellulite properties;
a few drops of essential oil from the chosen citrus;
vitamins A and E.
You will not prepare any cosmetics without equipment and gadgets. You will need: a small blender, two bowls in different sizes, a clean container for the cosmetic and a few ice cubes.
DIY body butter – directions 
Cocoa butter and Shea butter should be melted in a water bath and then add the remaining ingredients. Add cold water to a larger bowl and pour ice cubes, and to a smaller one – pour over the melted ingredients. With a mixer, beat them to a smooth foam. It will not be an easy task, but cold water will speed up the whole process. Put the finished cosmetic into a clean container, put in the fridge and store for a month.
How to use a handmade body butter?
Use cosmetic cream exactly the same as other moisturizing products. Use it after taking a bath or shower and always when you feel that your skin is dry or irritated. Apply a small amount of butter to the body, then wait until it is fully absorbed. Thanks to the cosmetic, your skin will be thoroughly moisturized and smoothed, it will also have a healthy and beautiful color.